Chinese New Year 2017, year of the Rooster
Peter Liu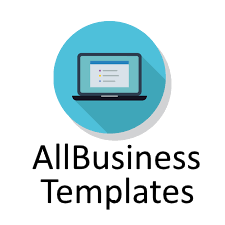 1/30/2017 12:06:32 PM
1/30/2017 12:08:36 PM
In China they are already started to count down for Chinese New Year. This famous festival is also known as Spring Festival, and is the most important traditional holiday in China.
What is the zodiac sign for Chinese New Year 2017?
This year's animal zodiac sign is the Rooster ( 雞 / 鸡 (酉))

The Rooster is associated with the Earthly Branch: Yin, 2nd Trine, Fixed Element Metal.
When Is Chinese New Year in 2017?

The coming Chinese New Year is on Saturday, January 28th, 2017 (to Wednesday February 15th, 2017).


Most Important Dates of Chinese New Year in 2017:
Chinese New Year's Eve: the day of family reunions

Chinese calendar: 除夕 Chúxī /choo-sshee or 'getting-rid-of evening'

Chinese New Year's Day: the day of (close) family visits and New Year greetings

Chinese calendar: 初一 Chūyī or choo-ee or 'first 1'

How long is Chinese New Year Holiday?


The Official Holiday is 7 Days. However, for most Chinese, thisfestival will be longer than official dates. Due to the fact that Chinese people are a hard working group of people, they cherish this holiday so much since they have free time to spend with their family and loved-ones. Since the population in China is also the largest in the world (1,376,049,000 estimated in 2015), this requires a lot of logistic issues in the country. Due to these issues, often people leave earlier and/or start later, which might extend the official Chinese new year with 1 or 2 extra weeks.
Why is Chinese New Year on these dates?


According to the Chinese New Year in Beijing Hutong. Similar to Christmas or New Year celebrations in other countries. The dates are different for each year according to the Gregorian (internationally-used) calendar, but it was always celebrated between January 21th and February 20th. Chinese New Year was set to overlap with the resting time just before a new cycle of farm work begins, as a time of preparation.

Chinese New Year printable templates: Find below some well-designed templates related to the Chinese New Year Spring festival theme on this page.