College Schedule Maker
Danielle Collins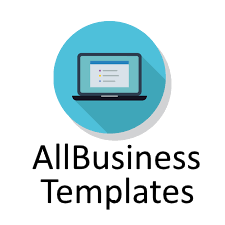 6/22/2022 12:05:20 PM
9/22/2023 5:55:47 AM
How to improve the organization of your college life?
One of the most important skills you will learn during when you are studying in college and university, is managing your time in an efficient and effective way.
Many students fail due to poor time management skills. Therefore, it's important to master this skill, not only when you are in college, but it will always become in handy. Mastering time management is one of the skills all successful people share amongst each other.
A college schedule maker is a valuable tool for both students and educational institutions for several reasons:
Time Management: College schedule makers help students plan their time effectively. They allow students to allocate specific time slots for classes, study sessions, work, extracurricular activities, and personal time. This helps students strike a balance between their academic and personal lives, reducing stress and improving overall time management skills.
Course Planning: Students can use schedule makers to visualize their course requirements for a semester or academic year. This allows them to ensure they are meeting all degree program prerequisites and requirements while avoiding scheduling conflicts.
Avoiding Scheduling Conflicts: College schedule makers often come with features that prevent students from double-booking classes or overlapping commitments. This helps students avoid scheduling conflicts and ensures they can attend all their required classes and activities.
Maximizing Productivity: Creating a well-structured schedule can help students allocate time for studying and assignments, making it easier to stay on top of coursework and improve productivity.
Customization: Schedule makers allow for customization to meet individual needs. Students can tailor their schedules based on their learning preferences, such as setting aside specific times for group study sessions, quiet study time, or attending office hours with professors.
Visual Organization: A visual representation of one's schedule is easier to comprehend and follow compared to a list of appointments or commitments. It provides a clear overview of daily and weekly responsibilities.
Stress Reduction: Knowing that one has a well-organized schedule can reduce stress and anxiety associated with managing multiple responsibilities. It provides a sense of control and predictability.
Planning Ahead: College schedule makers often allow students to plan ahead for the entire semester or academic year. This can be especially useful for ensuring they don't miss important deadlines, exams, or events.
Collaboration: In some cases, educational institutions may use schedule makers to facilitate collaboration among students or with faculty members. It can help coordinate group meetings, project work, or academic advising appointments.
Resource Allocation: Educational institutions can benefit from schedule makers to efficiently allocate resources such as classrooms, faculty availability, and support services. This helps ensure that classes run smoothly and that students have access to the necessary resources.
Thus, a college schedule maker is a useful tool that promotes effective time management, reduces scheduling conflicts, and enhances overall productivity and organization for both students and educational institutions. It plays a crucial role in helping students succeed academically and maintain a healthy work-life balance.

This College Time Management tool has already a standard weekday format, that you can easily personalize according to your own situation.
We provide instant access to several college and university schedule templates to help you out. From elementary school student to CEO of a multinational, schedules are unavoidable tools for almost everybody. A schedule is a graphical planner and organizer of data and are very effective, among the best, project management planning tools to plan a project work breakdown structure in such a way that it can be executed by one person or one team together.
Schedules often outline the beginning and completion dates of the elementary components and deliverables of a project".

Customizing your own school schedule is easy. It can be further edited via your own computer after you download it. In our collection, you'll find a variety of schedules, planners, and calendar templates that are ready for a free download and after some customization, ready to use in your home, office, or school.
The power of a schedule, is that it's easy to understand due to their visual representations of progress and data. Very useful tool as it comes in different formats, such as Excel (Schedule.xlsx), Word (Schedule.docx), PowerPoint (Schedule.pptx), PDF (Schedule.PDF), etc. for different tasks like Schedule Bar Chart to understand planning of a project or company and can be used in almost every segment like business, project management, defense, studies, strategy & planning, policy making, management, organization, performance, etc. etc!
These Schedules will help you and your team to reach the next level of success in your work, education, and business. You can check out the following Top Schedules: