HSK Chinese Mock tests
Joe Gilbert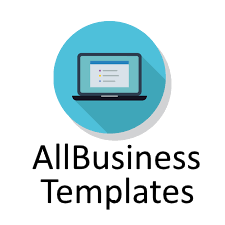 1/30/2017 11:47:52 AM
3/13/2023 9:19:01 AM
Are you looking for a highly effective way to learn Chinese language and looking for HSK Chinese mock test learning material? Download these HSK education learning materials and start to learn Mandarin Chinese language immediately!


The best learning method is finding what learning method (audio, visual, writing, reading, watching, questioning yourself, etc.) is most effective and efficient for you and start practicing in several of ways, such as:
HSK flashcards (Chinese character front side and English explanation backside)

studying words from paper

learning by writing Chinese characters on paper

learning by writing Chinese characters on the computer

learning by listening and at the same time looking for the Chinese characters meaning

learning by listening and checking Chinese pinyin writing

learning by listening and repeating

testing yourself with quiz and tests

etc

Most effective learning method to remember Chinese characters: practice with Chinese flashcards!
"Practice testing" and "Distributed Practice" (over a long time) were unanimously chosen as most effective learning methods in general. Therefore, we can conclude is most efficient and effective, since practice testing with flashcards actually takes up much less time than other methods such as rereading, which practice testing with flash cards far outperforms!
Specially designed HSK Chinese flashcards for levels 1 to 6
These HSK Mandarin Chinese words flashcards are suitable for those with a "high-performance mindset" and are often using professional education templates to achieve their goals faster! It includes the Chinese character on the front side and an explanation or meaning of the character in the English language on the backside.
These HSK flashcard sets are based on Hanyu Shuiping Kaoshi (Hànyǔ Shuǐpíng Kǎoshì, 汉语 水平 考试) words list is the name for the international Chinese standard test to check how well someone has mastered the Chinese language correctly. It is also known as the "Chinese TOEFL".
There are two variants for the HSK: HSK written and HSK oral (also HSKK, or Hànyǔ Shuǐpíng Kǒuyǔ Kǎoshì (汉语 水平 口语 考试), and the written HSK test assesses the skills of listening, reading, and from level 3 also writing is included. HSK tests also the oral fluency. For oral HSK there are three levels: beginner (corresponding to HSK1-2), medium (corresponds to HSK3-4) and advanced (corresponds to HSK5-6).
Unlike TOEFL there are separate tests for each level. Another difference is that you are passing the tests if your score is higher score than 60%: The exact outcome is less important. Another difference is that for each level published a dictionary that contains all the words to know. The test uses only these words for the respective level.
Now, each level builds off of the previous level, so level 6 includes all the words from level HSK1 to level HSK5 as well. Level HSK5 contains all the words of level HSK4, and so on.
The first level is about 150 words, which is required for the first level, HSK1; for HSK6 one must know 5,000 words.
Good luck with studying, and remember: practice makes perfect!