Memo Format
Danielle Collins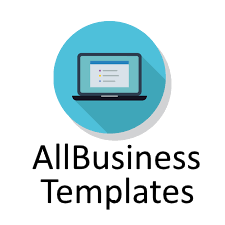 9/28/2023 4:14:34 AM
9/28/2023 4:38:35 AM
When creating a
"Memo"
or
"Memorandum"
, place the word centered at the top, followed by a
To line, a From line, a Dateline, a Subject line, and then the actual body of the message. The primary motive behind memo writing is to broadcast information to a large group of people.
A few other ways in which memos are used are:
To recount an event or piece of information;

To send a reminder;

To pass or circulate information;

To highlight an event;

To keep an official record of anything.

Business Memo
How to format a business memo? Writing a business memo effectively is essential to ensure that your message is clear, concise, and impactful.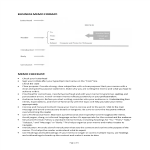 How to make a Business Memorandum? What's the Business Memo format? Download this sample memo format for your business
Here are some important things to consider when writing a business memo:

Letterhead: Make sure the right letterhead of company is used with up-to-date information.
Initials: Sign your initials after your typed/printed name on the "From" line
Date: Check the date.
Clear purpose: Provide strong, clear subject line with a clear purpose Start your memo with a clear and specific purpose statement. State why you are writing the memo and what you hope to achieve with it.
Proofread for correctness: Carefully proofread and edit your memo for grammar, spelling, and punctuation errors. A well-written memo reflects positively on your professionalism.
Audience Analysis: Before you start writing, consider who your audience is. Understanding their needs, expectations, and level of familiarity with the topic will help you tailor your memo appropriately.
Concise and Focused Content: Keep your memo concise and to the point. Stick to the main message and avoid unnecessary details or tangents. Be sure to cover the key points without overwhelming the reader.
Use a Formal Tone: Maintain a professional and respectful tone throughout the memo. Avoid jargon, slang, or informal language unless it's appropriate for the context and the audience.
Structured Format: Follow a standard memo format, including headings for "To," "From," "Date," "Subject," and "Message" or "Body." This helps organize your memo and makes it easier to navigate.
Introduction: Provide a brief introduction that sets the context and outlines the purpose of the memo. This helps the reader understand what to expect.
Use Headings and Subheadings: If your memo is longer or covers multiple topics, use headings and subheadings to break up the content and make it easier to skim.
Bullet Points and Lists: Use bullet points or numbered lists to present information when appropriate. This format is helpful for conveying lists, instructions, or steps.
Clarity and Precision: Use clear and precise language. Avoid vague or ambiguous statements. If necessary, define technical terms or acronyms.
Supporting Evidence: Back up your points with relevant data, facts, or evidence. This adds credibility to your memo and helps the reader understand the basis for your recommendations or decisions.
Call to Action or Conclusion: Summarize the key points and provide a clear call to action or conclusion. Make it clear what steps need to be taken or what decisions have been made.
Attachments and References: If you include attachments or refer to external documents, be sure to provide proper references and context. Use clear labels for attachments.
Consider the Visual Presentation: Pay attention to the visual presentation of your memo. Use a readable font and formatting. Ensure that the document is well-organized and easy to scan.
Distribution: Send the memo to the appropriate recipients, either in print or electronically, depending on your company's communication practices.
Follow-Up: If your memo requires action or a response, follow up to ensure that the necessary steps are taken or questions are addressed.
Confidentiality: If the information in the memo is sensitive or confidential, clearly mark it as such and restrict its distribution accordingly.
Legal Memorandum


A legal memo, short for "legal memorandum," is a document frequently used in the legal field for internal communication within law firms, legal departments, or organizations. It serves as a written tool for attorneys and legal professionals to analyze and provide legal opinions or advice on specific legal issues, cases, or questions. Legal memos follow a structured format and are used to convey information, summarize legal research, and offer recommendations or conclusions.
A legal memo example template can help you understand the format and structure of a legal memo. It can also provide an example of how to structure your argument and present evidence.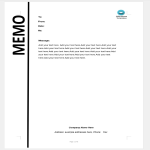 What is the best way to make a simple memo template? In what format does a memo template appear? Download this sample template now and get started!
Here are key aspects of what a legal memo typically means and includes:
Issue Identification

: The memo starts by clearly identifying the legal issue or question that needs to be addressed. This helps focus the analysis on the specific matter at hand.

Brief Answer

: A legal memo often provides a concise answer or conclusion to the legal issue upfront, allowing the reader to quickly grasp the main point.


Facts

: The memo outlines the relevant facts and circumstances that give rise to the legal issue. This section presents the context for the legal analysis.


Discussion

: The heart of the memo is the discussion section, where the legal analysis takes place. It typically includes:


Explanation of applicable legal principles

: The memo explains the relevant laws, statutes, regulations, or legal precedents that pertain to the issue.


Application of the law to facts

: The memo applies the legal principles to the specific facts of the case, discussing how the law is likely to be interpreted or applied.

Counterarguments

: Potential counterarguments or alternative interpretations of the law are addressed and analyzed.

Legal analysis

: A thorough and logical analysis of the issue is provided, using legal reasoning and citations as necessary.

Conclusion

: The memo concludes by summarizing the key points discussed in the analysis and reiterating the ultimate conclusion regarding the legal issue.

Recommendation (if applicable)

: In some cases, particularly when the memo is intended to provide legal advice, a section may outline recommended actions or next steps.


Legal Authority

: The memo typically lists the legal authorities, such as case law, statutes, or regulations, that support the legal analysis. Proper citations are included to reference these sources.


Attachments (if applicable)

: If there are relevant documents, contracts, exhibits, or additional materials that should be referenced, they may be attached as appendices to the memo.

Legal memos are a critical tool for attorneys and legal professionals to communicate complex legal issues, research findings, and legal arguments effectively. They are often used to inform decisions, provide guidance to clients, support litigation strategies, and document legal opinions. The content and format of legal memos may vary depending on the specific legal context and the preferences of the legal professionals involved.
General Memo's
By paying attention to above important considerations, you can create a well-drafted business or legal memo that effectively communicates your message and achieves its intended purpose.

These free Memo template Word and Google Docs will professionalize your internal communication with your colleagues. Easy customizable templates to leave short memos. Download our Memorandum templates below: