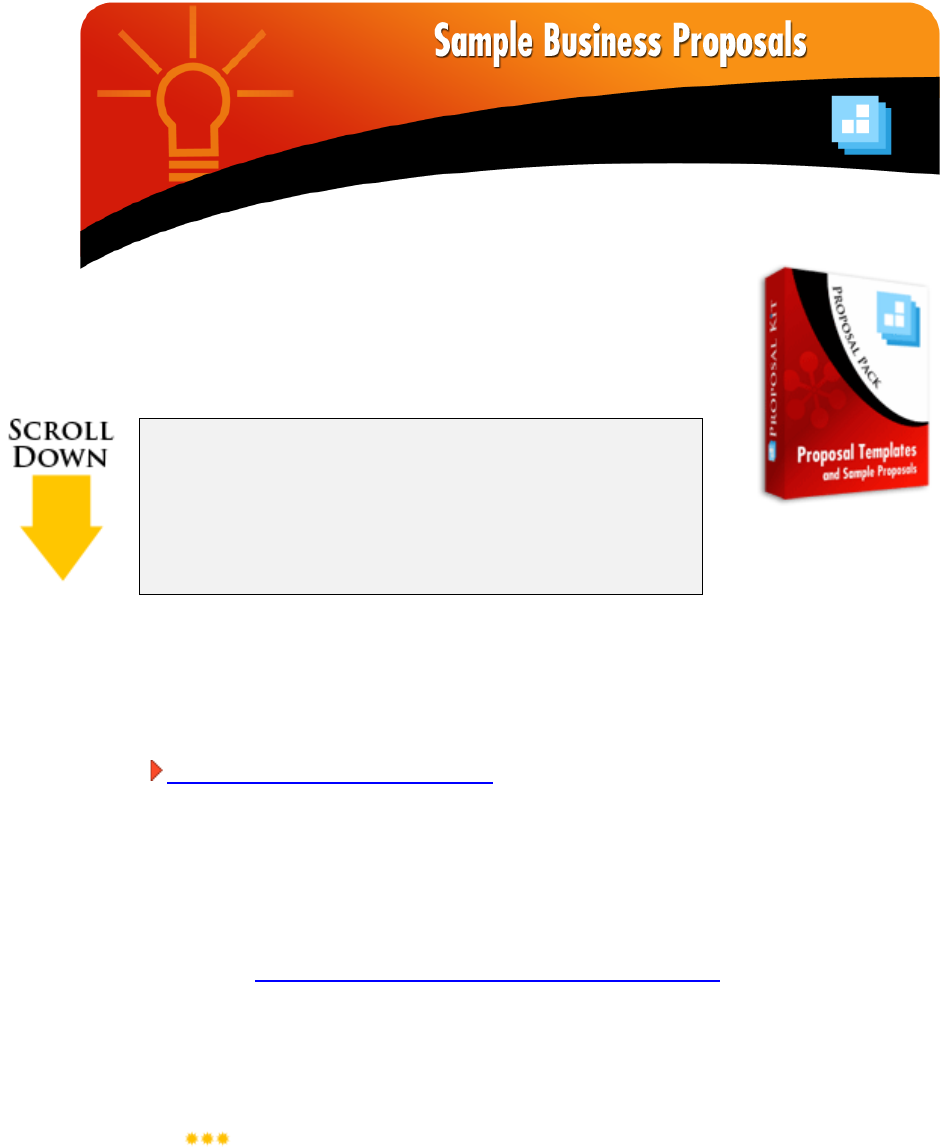 Real Estate Investment Funding Proposal
Scroll down to see the rest of this truncated sample.
When purchased, the complete sample is 7 pages long and
was written using these Proposal Pack templates:
Cover Letter, Title Page, Table of Contents, Executive
Summary, Location Analysis, Funding Request, Return on
Investment
This sample proposal was created using
Proposal Pack Concepts #4. In the retail Proposal Pack
you
get the entire collection of sample proposals (including this one)

plus over a
thousand
editable templates

for creating an unlimited variety of custom
proposals.
Purchase Proposal Pack Concepts #4
to get this sample's design theme.
The sample below
DOES NOT include all of the content.

The complete version is
included in every Proposal Pack product and must be purchased to see the rest of the
material.
Read this article to help you create a winning proposal using your Proposal Pack and
OW TO
W
RITE A

R

EAL

E

STATE OR PROPERTY

B

USINESS

P

ROPOSAL
Your proposal and quote could be just a couple pages long or over a hundred pages long
depending on your needs,
all created with one affordable Proposal Pack

.
PDF samples are not editable. You MUST
buy a retail
Proposal Pack for the editable templates.