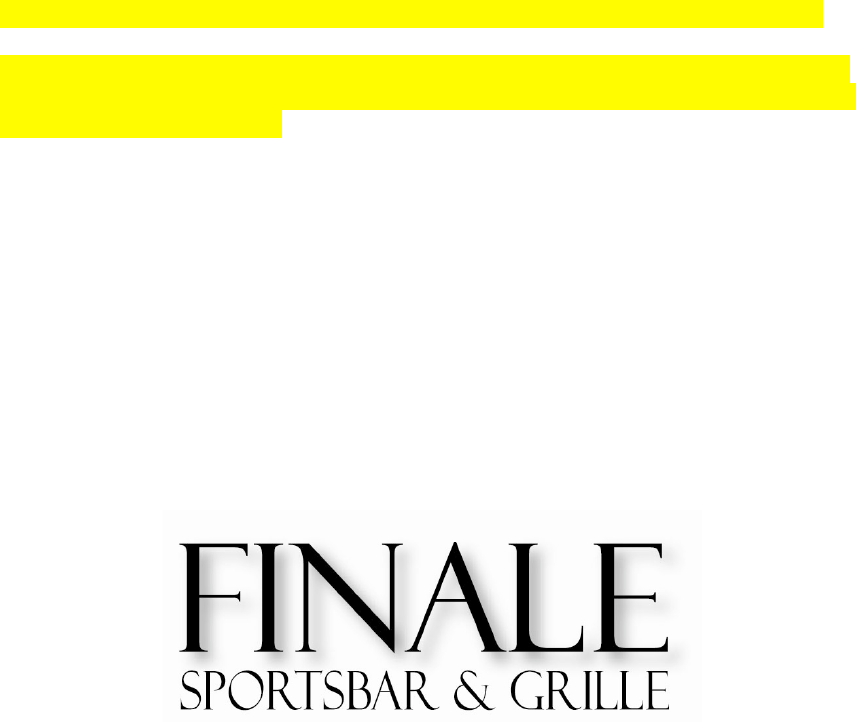 Source: http://www.gvsu.edu/forms/misbtdc/finale%20sportsbar%20and%20grill.doc
Downloaded 27 Oct 2008 and distributed to students in ENC 3250, Professional Writing
(Univ. of South Florida, Sarasota-Manatee) as an example of a business plan that would
be suitable for Assignment 4.
NOTE: The physical format of Assignment 4 should follow the instructions in the
ENC 3250 syllabus; the attached document is merely an example to use for guidance
to content and
Business Plan For
Finale Sports Bar & Grille
Submitted by:
Jack Johnson
Car, MI
December 10, 2006
IMPORTANT: The business plan option is open
only to students with knowledge and
experience in business accounting, marketing,
management, and/or entrepreneurial
investment. Send me proof of this along with
the outline.