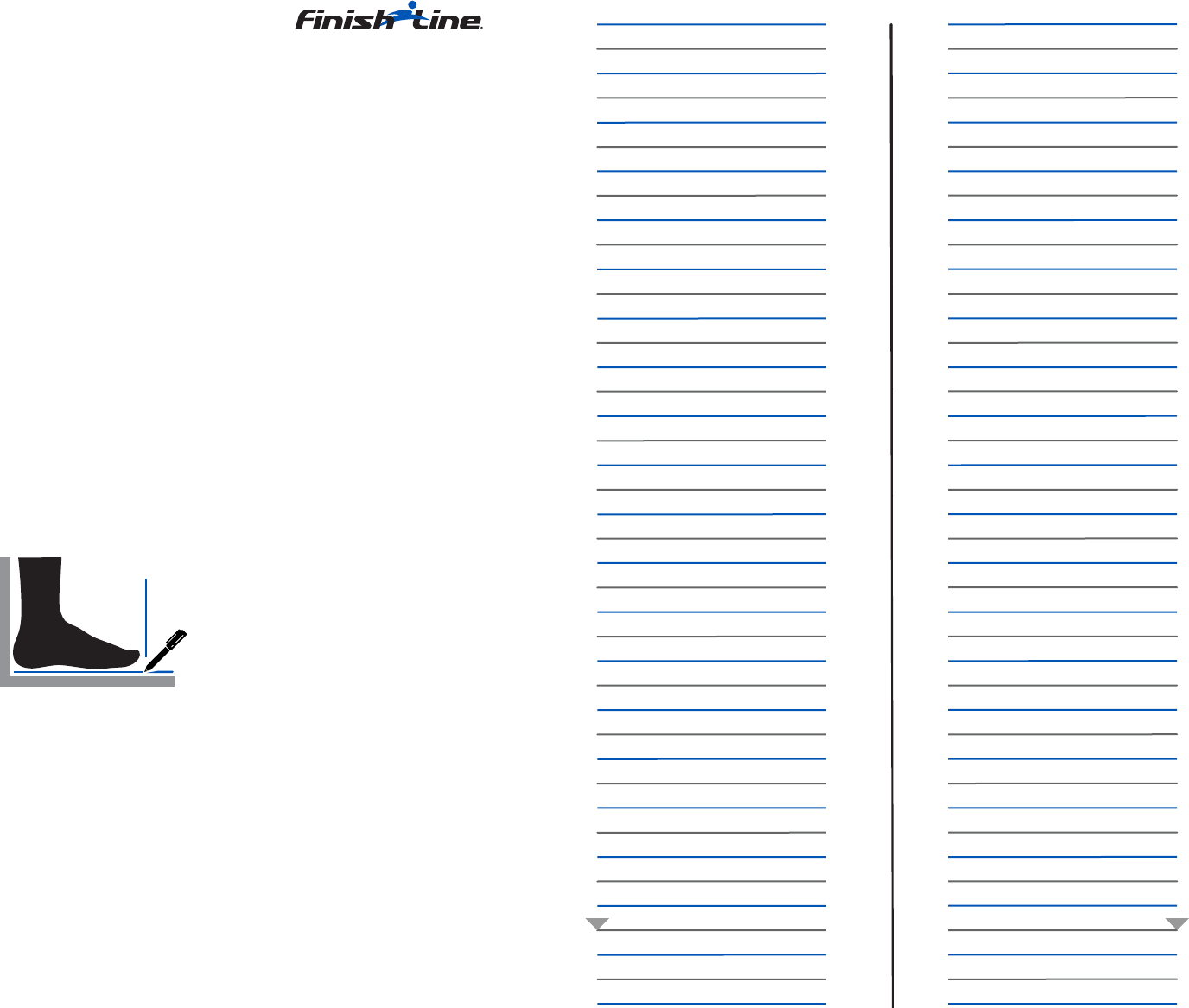 33
32
31
30
29
28
27
26
25
24
23
22
21
20
19
18
17
16
15
14
13
32.5
31.5
30.5
39.5
28.5
27.5
26.5
25.5
24.5
23.5
22.5
21.5
20.5
19.5
18.5
17.5
16.5
15.5
14.5
13.5
MEASUREMENTS IN CENTIMETERS
PRINTING INSTRUCTIONS:
1.Print pages 1 & 2 actual size (no scaling) using paper size "letter and landscape."
It is very important that you select the no scaling tab or actual size tab on your
printer page setup screen.
2. Attach both pages using the line up triangles.
3. Tape both pages together.
DIRECTIONS TO DETERMINE SHOE SIZE:
(Before you begin, put on socks that you will use with the particular style of
footwear you would like to purchase.)
1. Fold up at dotted line.
2. Place against a wall or other 90 degree surface.
3. Place heel against fold / wall on flat level surface.
4. Mark the end of the longest toe with a pen or pencil.
5. Measure both feet and use the larger measurement.
6. Read measurement and compare to size chart.
7. When comparing on the size chart, determine the closest larger measurement
and use that number to determine your shoe size for your country's shoe
measurement standard.
Line up TriangleLine up Triangle