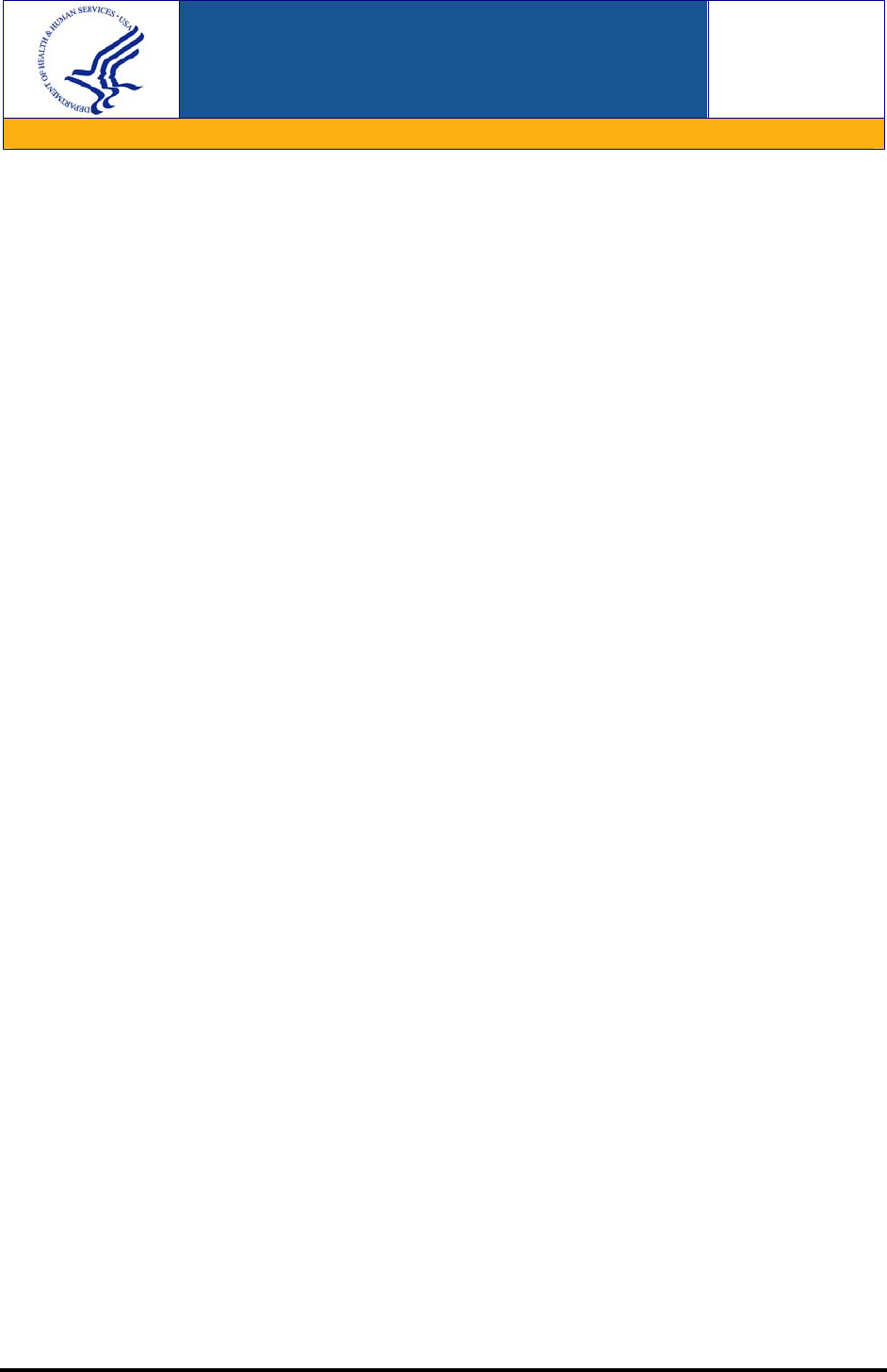 D
EPARTMENT OF
H
EALTH AND
H
UMAN
S
ERVICES
E
NTERPRISE
P
ERFORMANCE
L
IFE
C
YCLE
F
RAMEWORK
P
P
P
R
R
R
A
A
A
C
C
C
T
T
T
I
I
I
C
C
C
E
E
E
S
S
S
G
G
G
U
U
U
I
I
I
D
D
D
E
E
E
<OPDIV Logo>
Revision Date:
<mm/dd/yyyy>
<OPDIV> Project Management Plan (v1.0)
a
P

ge

1 of 3
This document is 508 Compliant
[Insert additional appr

opriate disclaimer(s)]
Document Purpose
This Practices Guides is a brief document that pr
ovides an overview describing the best practices,
activities, attributes, and related templates, tools,
information, and key terminology of industry-leading
project management practices and their accompanying project management templates.
Background
The Department of Health and Human Services (HHS)
Enterprise Performance Life Cycle (EPLC) is a
framework to enhance Information Technology (IT)
governance through rigorous application of sound
investment and project management principles, and industry best practices. The EPLC provides the
context for the governance process and describes in
terdependencies between its project management,
investment management, and capital planning co
mponents. The EPLC framework establishes an
environment in which HHS IT investments and projects
consistently achieve su

ccessful outcomes that
align with Department and Operating Division goals and objectives.
Project Management Institute (PMI) A Guide to t
he Project Management Body of Knowledge (PMBOK)
defines a project management plan (PMP) as a formal
approved document that defines the overall plan
for how the project will be exec
uted, monitored and controlled.
The PMP may be a single detailed document or composed of one or more subsidiary planning
documents. These additional planning documents pr
ovide guidance and direction for specific
management, planning, and control activities such
as schedule, cost, risk, staffing, change control,
communications, quality, procurement, deployment, etc.
Each of the subsidiary planning documents
should be detailed to the extent required by the specific project.
Practice Overview
A PMP is essential for defining how project integration management will be exec
uted when situations
arise where individual processes interact. For exampl
e, estimating cost involves not only the cost
management process but also integration of planning, time, risk, scope etc.
The PMBOK defines project integration management as
the processes and activities needed to identify,
define, combine, unify, and coordinate the various
processes and project management activities.
In the context of project management, integration incl
udes characteristics of uni

fication and consolidation
actions necessary for project completion. Project inte
gration management also involves making trade-offs
among competing objectives and alternatives. Integrati
on, in the context of managing a project, is making
choices about where to concentrate resources and effo
rt on any given day, antici

pating potential issues,
dealing with these issues before they become critical, and coordinating work. A properly developed PMP
outlines how these activities will
be conducted, taking into consider
ation any effect they may have on
each other and other management processes and/or activities. As the project environment changes,
updates in the form of change requests should reflec
t any changes to the PMP and/or its subsidiary
plans.
Benefits of creating a PMP include:
•
Clearly defined roles, responsibilities, processes, and activities
•
Increased probability that projects will complete on-time, within budget, and with high degree of
quality
•
Ensuring understanding of what was agreed upon
•
Helping project teams identify and plan for ho

w project activities will be managed (scope,
cost/budget, quality, etc.)