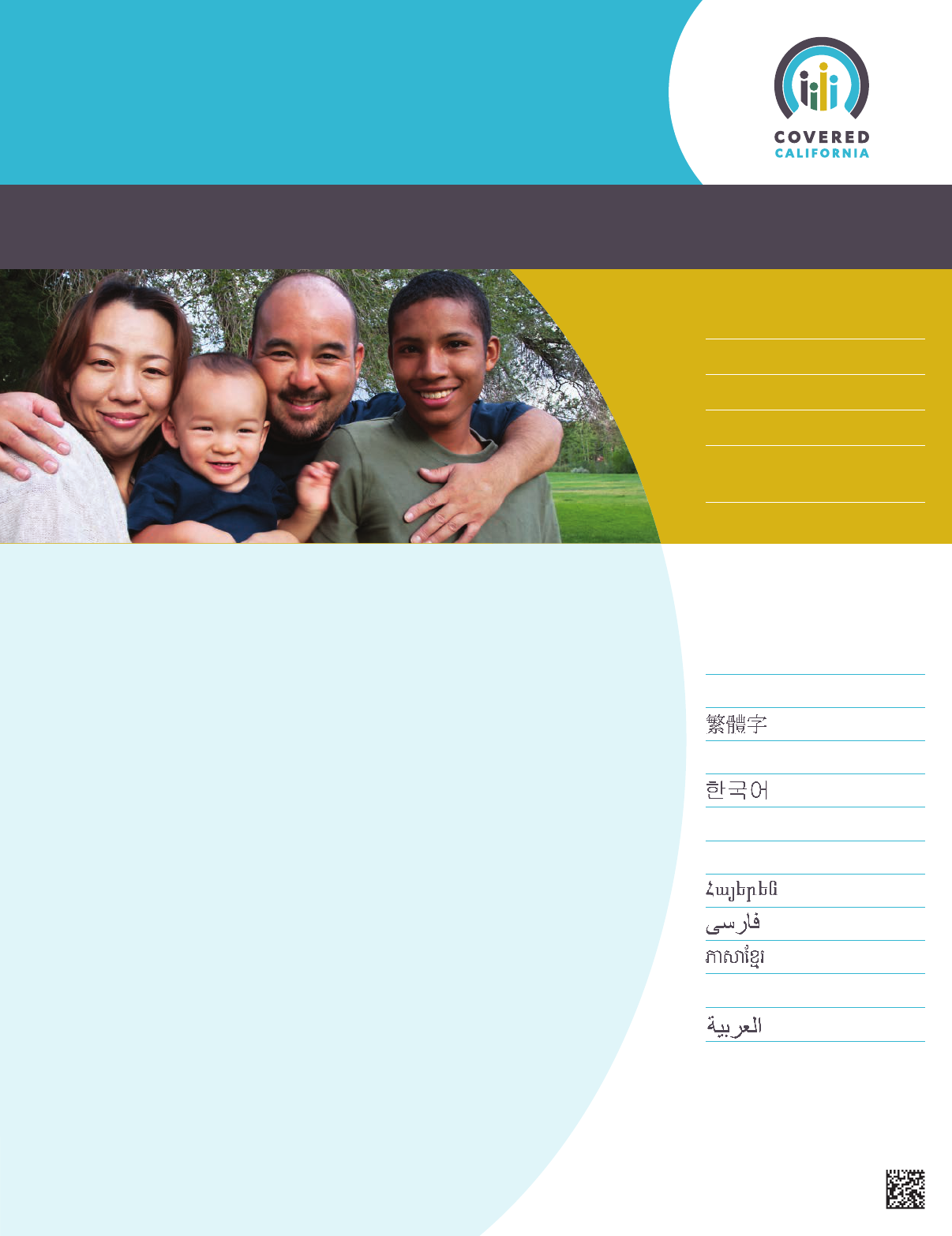 Application for
Health Insurance
TM
Covered California is the place where individuals and families can
get aordable health insurance. With just one application, you'll nd out
if you qualify for free or low-cost health insurance, including Medi-Cal.
The state of California created Covered California™ to help you
and your family get health insurance.
Having health insurance can give you peace of mind and help make it
possible for you to stay healthy. With insurance, you'll know you and your
family can get health care when you need it.
Use this application to see what insurance choices you qualify for:


Free or low-cost insurance from Medi-Cal


Low-cost insurance for pregnant women through Access for Infants
and Mothers (AIM)


Affordable private health insurance plans


Help paying for your health insurance

You may qualify for a free or low-cost program even if you earn
as much as $94,000 a year for a family of 4.


You can use this application to apply for anyone in your family,
even if they already have insurance now.
Apply faster through Covered California
at CoveredCA.com
Or call: 1-800-300-1506 (TTY: 1-888-889-4500)
You can call Monday to Friday, 8 a.m. to 8 p.m.,
and Saturday, 8 a.m. to 6 p.m.
You can get this
application in
other languages
1-800-300-1533
Tiếng Việt
1-800-652-9528
1-800-738-9116
1-800-996-1009
1-800-921-8879
1-800-906-8528
1-800-826-6317
get this application in
other formats, such as
large print.
See Inside
Application 2–19
Questions (FAQ)
Your destination for affordable
health insurance, including Medi-Cal
STATE OF CALIFORNIA
Health Insurance Application
|
CCFRM604