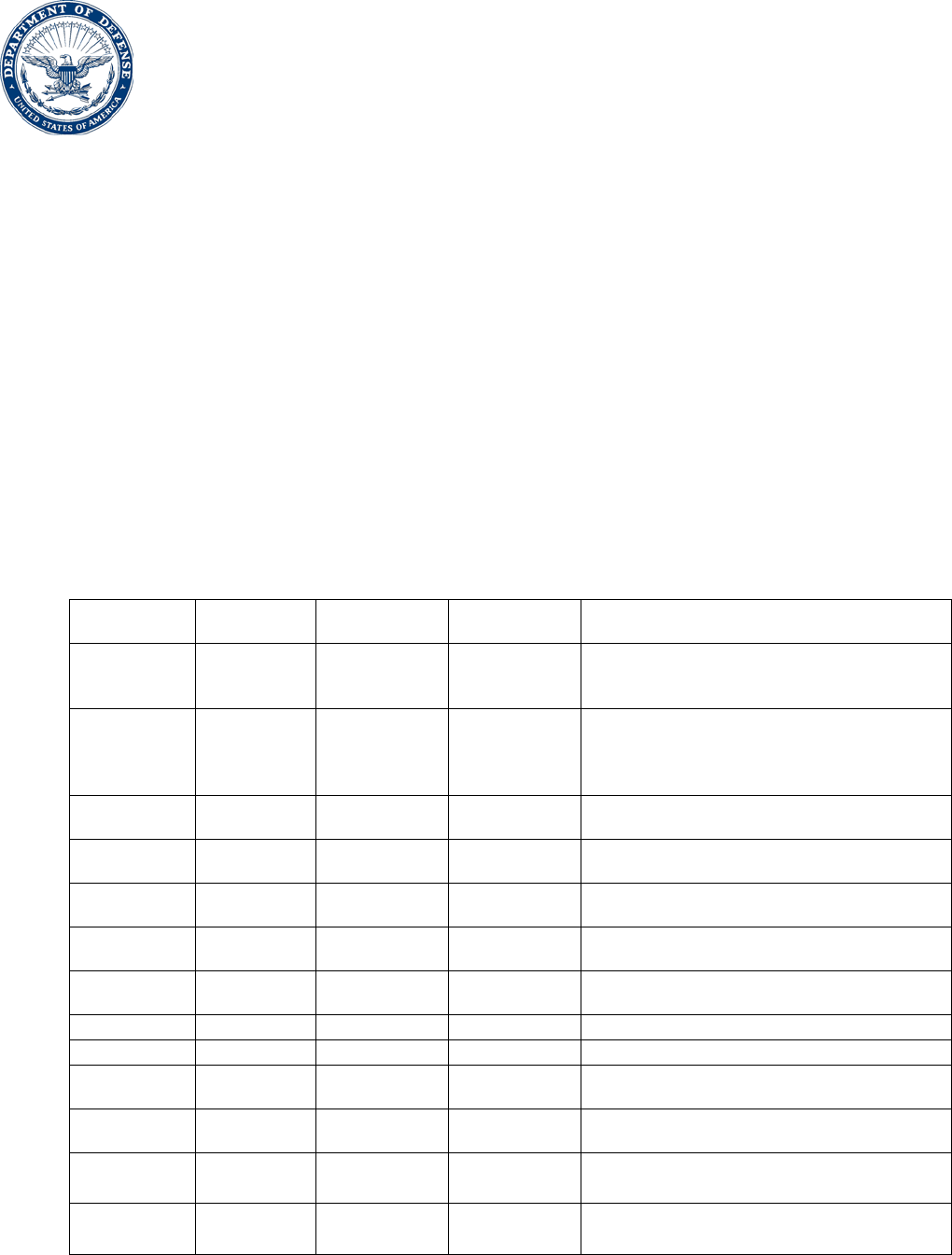 DEPARTMENTS OF THE A
RMY AND THE AIR FORC

E
JOINT FORCES HEADQUA
RTERS –

ALASKA
OFFICE OF THE
ADJUTANT GENERAL
JOINT BASE ELMENDORF
-
RICHARDSON, ALASKA 99505
SUBJECT:
Ethical Fitness and Status of

Discipline
1.
Since the release of National Guard Bureau's Office of Complex Investigations

(OCI)
report and
,
more recently, that of Governor Walker's independent investigator retired
Judge Patricia Collins,
the Alaska National Guard has zealously sought justice

and
reforms
to ensure good order and discipline

within our force

.

Those among us who behave
contrary to law and regulation sully our ranks and
im
pugn our
good name. T

aking adverse
action
in these cases is a

necessary

component of preserving fitness in our organization.
2.
Below

is

a review of recent personnel actions resulting from external investigations and
completed for the purpose of
stand
ards enforcement. Other cases are pending.
Retired. State and Federal LOMs
revoked.
Referred to service Discharge
Other Than
(Retired
Separation and retirement in lieu of
withdraw
al of Federal Recognition

.
Awaiting
final
grade determination and
characterization of service.
Loss Code:
M
oral or professional
Loss Code:
M
oral or professional
Q
ualified for retired pay
Discharged from
the Guard and Reserves
per
Service Secretary order
Negotiated for
swift
departure of SM with
E7 and honorable discharge
30
-

Nov

-
14
Loss Code: Misconduct
31
-

Oct

-
14
Loss Code: Misconduct
Removed from
A

ctive Guard Reserve
R
emoved from

Active Guard Reserve