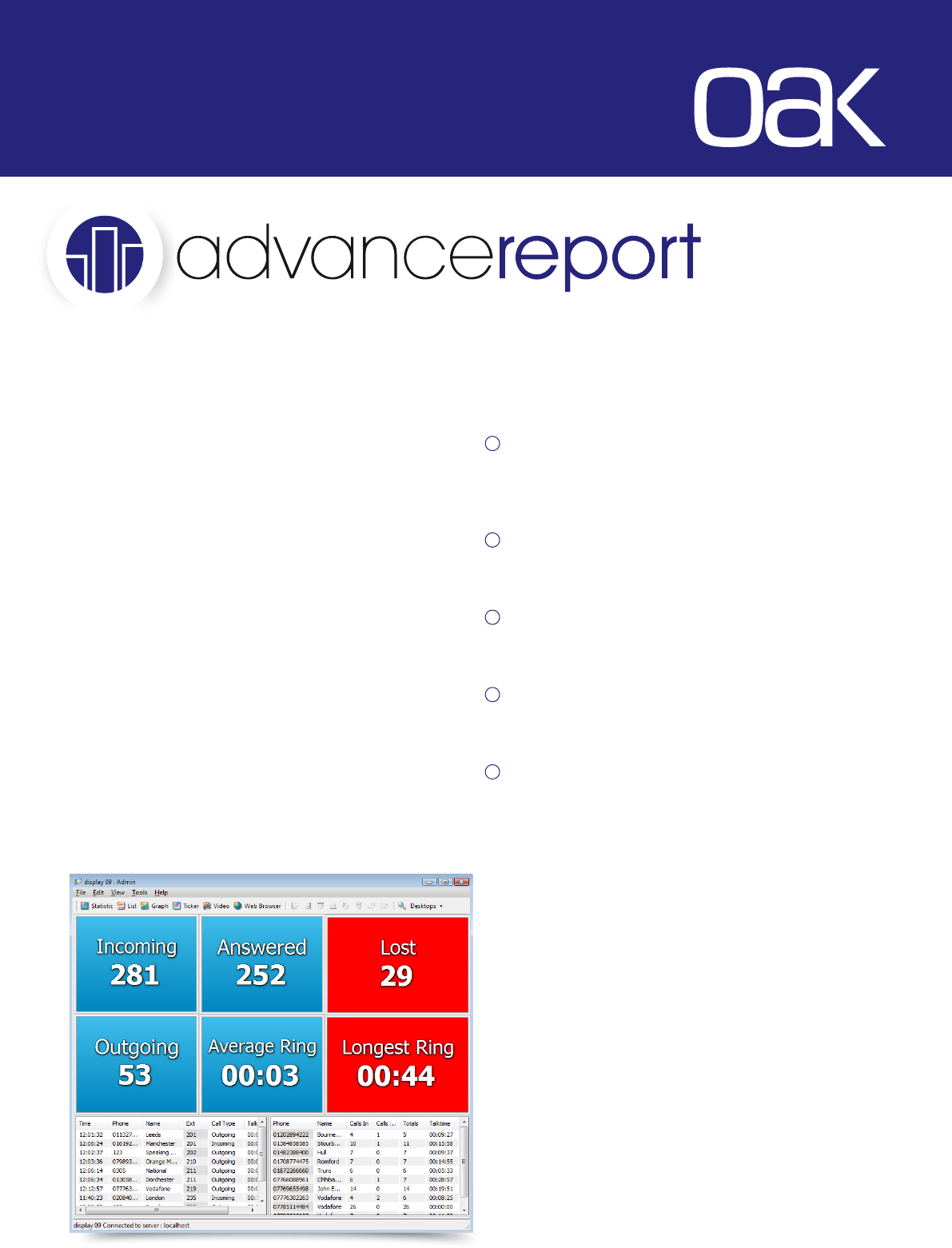 Call Logging & Reporting
oak.co.uk
Wallboard Display.
Oak's call reporting software provides the
detailed analytics needed to measure and
manage your business performance.
Advance Report
shows you just how productive your
business is. It captures the details of every call that
a business handles, displays this information on a
wallboard screen, and uses it to generate a series
of comprehensive reports. At a glance, you can see
where calls are coming from and going to, who is
making the most calls, how much your calls cost,
and when your busiest and quietest periods are,
and even detect possible fraud. With an informed
understanding of your call flow you can better
manage your business.
Choose Advance
Report
to:
See an immediate reduction of up to 15% in call costs
as well as the saving of staff time spent on unnecessary
or long duration calls.
Impress callers by answering their calls quickly and
handling their calls effectively.
Use the wallboard display to show telesales campaigns
and to motivate staff to hit visible sales targets.
Analyse staff telephone usage and work with them to
improve their telephone and telesales techniques.
Identify telephone fraud early and avoid running up
huge phone bills.
Report is just about
the most cost effective
business application
you can buy.
Find out more at: www.oak.co.uk/
report