Google Docs
Fernando Powell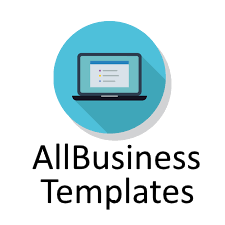 9/2/2023 5:57:50 PM
12/3/2023 11:18:48 AM
Here are several reasons why it's useful to work with Google Docs:

Accessibility: Google Docs is a cloud-based platform, which means you can access your documents from anywhere with an internet connection. This accessibility makes it convenient for remote work, collaboration, and on-the-go productivity.
Real-Time Collaboration: Google Docs allows multiple users to collaborate on a document simultaneously. You can see edits and comments in real-time, making it ideal for group projects, teamwork, and remote collaboration.
Automatic Saving: Google Docs automatically saves your work as you type, reducing the risk of losing data due to unexpected interruptions or crashes. This feature eliminates the need for manual saving.
Version Management: Google Docs keeps a detailed version history of your documents. You can view and restore previous versions, making it easy to track changes, compare revisions, and undo mistakes.
Easy Sharing: Sharing documents is simple in Google Docs. You can send invitations to collaborators via email or generate shareable links with customizable access permissions, ensuring that you have control over who can view or edit your work.
Compatibility: Google Docs is compatible with various devices and operating systems. You can work on your documents seamlessly from a computer, tablet, or smartphone, regardless of the platform you're using.
Offline Mode: Google Docs offers an offline mode that allows you to work on your documents without an internet connection. Your changes will sync automatically when you regain connectivity.
Templates: Just like our website, also Google Docs provides a wide range of templates for various document types, including resumes, letters, reports, and more. Such templates can save you time and ensure a professional format.
Add-Ons: You can enhance the functionality of Google Docs by adding various extensions and add-ons. These third-party tools can help with tasks like research, language translation, and document management.
Integration: Google Docs seamlessly integrates with other Google Workspace apps, such as Google Sheets and Google Slides. This integration simplifies the process of creating and sharing content across different platforms.
Cross-Device Syncing: If you're working on a document on one device and switch to another, your progress is synced in real-time. This flexibility allows for a smooth transition between devices.
Research Tools: Google Docs includes built-in research tools that allow you to search the web, access scholarly articles, and insert citations directly into your document. It streamlines the research and writing process.
Commenting and Suggestion Mode: Collaborators can leave comments and suggestions within the document. This feature facilitates feedback, editing, and the revision process.
Security: Google Docs provides robust security features, including two-factor authentication and encryption, to protect your documents and data from unauthorized access.
Cost-Effective: Google Docs is often free for personal use and offers reasonably priced plans for businesses and educational institutions, making it a cost-effective solution for document creation and collaboration.
Continuous Updates: Google regularly updates its suite of productivity tools, including Google Docs, with new features and improvements, ensuring that users have access to the latest tools and capabilities.
Thus, Google Docs offers a user-friendly, versatile, and highly collaborative platform for document creation and management. Its cloud-based nature, real-time collaboration features, and accessibility make it a valuable tool for individuals, teams, and organizations looking to streamline their work processes and enhance productivity.
Google Docs Timeline
Google Docs doesn't have a built-in feature specifically designed for creating interactive timelines. However, you can create a basic textual timeline in Google Docs using text boxes, tables, or a combination of text and shapes. Here's a step-by-step guide on how to create a basic timeline:
Method 1: Using Text Boxes
Open your Google Docs document.
Click "Insert" in the top menu.
Choose "Drawing" and then select "+ New."
In the Drawing window that appears, click on the text box icon (T) in the toolbar.
Click and drag on the canvas to create a text box.
Add a date or event to the text box, and you can format it as needed using the text formatting options in the Drawing window.
To add more events or dates to your timeline, click the "Text box" icon again and create additional text boxes.
Arrange the text boxes on the canvas to create your timeline, connecting them in chronological order.
Once you're satisfied with your timeline, click "Save and Close" in the Drawing window.
The drawing will be inserted into your Google Docs document. You can resize it and adjust its placement as needed.
Open your Google Docs document.
Click "Table" in the top menu and choose the number of rows and columns you need for your timeline.
Enter the dates or events in the cells of the table, placing them in chronological order.
You can format the table to make it look more like a timeline by removing borders, changing cell colors, or adjusting font sizes.
You can also insert additional rows as needed to add more events or details to your timeline.
Method 3: Combining Text and Shapes
Open your Gogle Docs document.
Click "Insert" in the top menu.
Choose "Drawing" and then select "+ New."
In the Drawing window, use the shapes and text tools to create your timeline. You can use lines, arrows, rectangles, and text boxes to represent dates and events.
Add labels and descriptions as needed to each shape or text box.
Arrange the shapes and text on the canvas to create your timeline.
Once you're satisfied with your timeline, click "Save and Close" in the Drawing window.
The drawing will be inserted into your Google Docs document. You can resize it and adjust its placement as needed.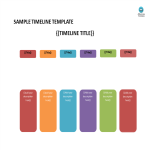 How to make a timeline on google docs? Find answer here! Download this Timeline template spreadsheet directly to your computer, open it, modify it or print it directly.
See below more Document templates that you can use in Google Docs: