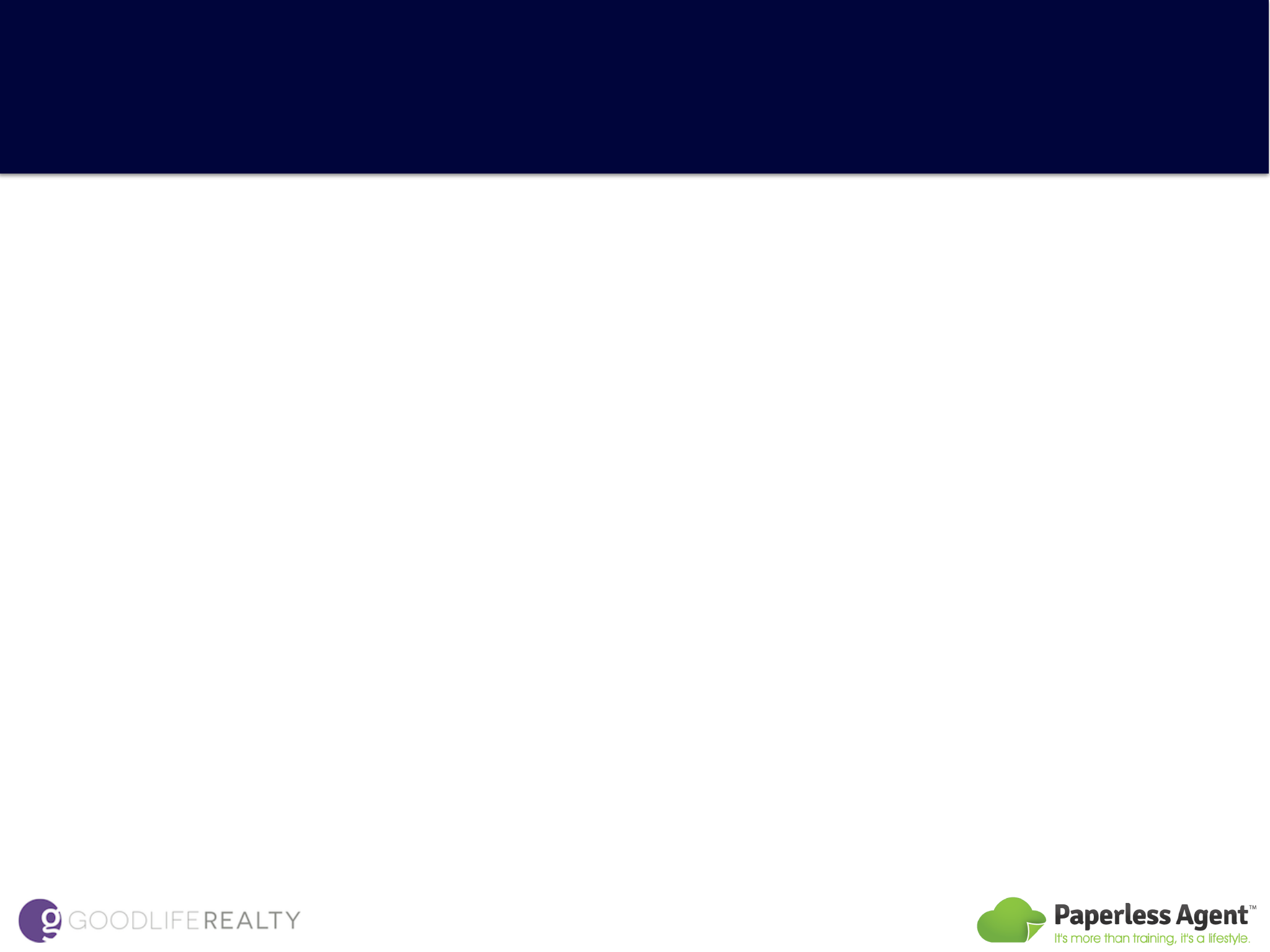 OVERVIEW
We have set in place a 10-Step Real Estate Marketing strategy at our associated
brokerage, GoodLife Realty, because we want our website to be the authority on
our listings.
!
In order to compete with the portal sites like Zillow and Trulia, which
can dedicate huge portions of their massive budgets to marketing, we need to be
smart about how and where we spend our resources.
Thus, for a 48 hour period after we sign a listing, but before we post it on the
MLS, we conduct a series of activities to intentionally drive traffic to our website.
This will ultimately improve our SEO (search engine optimization) and place us
on the first page of results when a potential client searches for the address of
one of our listings. Having that kind of digital real estate is definitely worth the
effort this hyperlocal strategy requires!
To replicate our pre-mls strategy, you will need at least three tools: a website on
which you can create blog posts, a Facebook business page, and professional,
high resolution photos of your listing. Some of the following steps are optional,
and we agree that something is better than nothing, but you will achieve the best
results if you do all eleven activities consistently for each listing.