Leave Application Form
Fernando Powell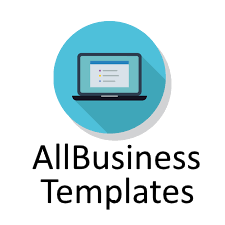 10/13/2017 12:13:49 PM
8/11/2022 9:52:39 AM
How to write Leave Applications to your school principal or to your boss?
Everybody, sooner or later, but at some point during your career, you may need to request a leave of absence from your work, due to a variety of reasons, for example: personal or health-related issues, birth or adoption of your son or daughter, a break caused by excessive work-related stress, inevitable loss of a person close to you or maybe just a strong desire to travel the world.
Important to know: Other than for leaves covered by Family and/or Medical Leave Act (FMLA), military duty, jury duty, and some other particular circumstances, your boss is not required to approve your request for leave, nor is your company required to provide paid personal leave.
Try to keep it short and to stay neutral in your leave application request. If the reason you apply for leave is decent, there is no reason for them to decline your request. Especially when it's related to personal matters, such as sickness, attending a funeral, ailing parents or friends or early holidays.

Reasons to use this form:
Annual Leave Request

Maternity Leave

Doctor visit
Dentist visit
Staff Leave
Medical Leave
Study Leave
Support Leave
Family Support Leave
Vacation

This Leave Application Template can be used by you or your HR department to quickly standardize the leave application workflow or to quickly write your own letter.
How to submit the leave application form?
Often it's related to personal matters, such as sickness, ailing parents or friends or early holidays. The following is an example procedure that you can implement to arrange the leave approvals:

The employee has to submit leave application form at least 14 days prior to leaving taken;

Leave application must be verified by HR;

A verified application will be taken to direct superior;

The original application will be given back to HR;
The employee will be given a copy.
The template can be printed or added to the intranet HR workflow.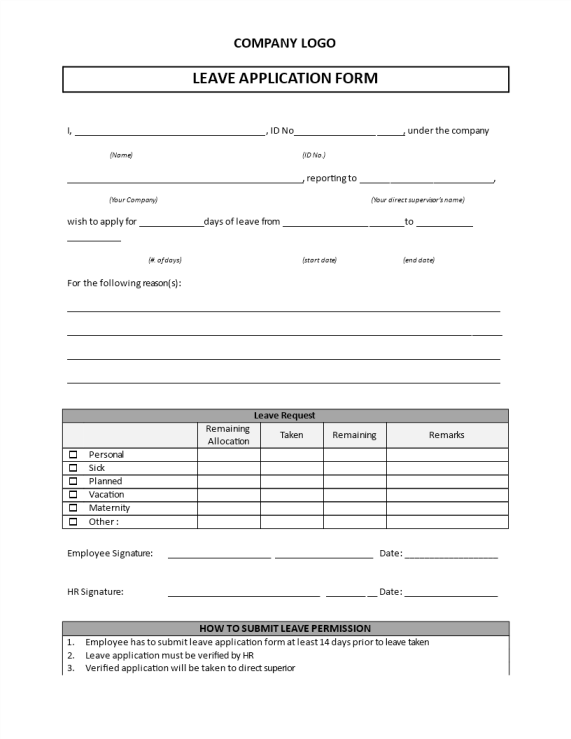 Are you looking for a Leave Application Form to submit one yourself to take a leave from your company? Download this Leave Application Form template now
By providing you these Leave Application Forms we hope you can save precious time and efforts and it will help you to get your school or work leave for yourself or your child.