GDPR Compliance Templates
Derek Coleman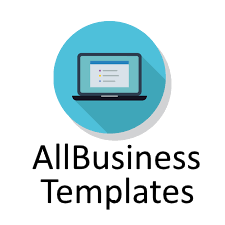 5/3/2018 9:08:43 AM
3/23/2023 5:14:38 PM
What do you need to do to become GDPR compliant? Below you can find useful documentation in order to implement the GDPR directive. Compliancy with the GDPR directive is important, in order to prevent expensive penalties.
When you use this set of GDPR document templates, you will reduce time and need for external support and achieve GDPR compliance drastically. This GDPR Compliance Kit will help you in your journey to compliance and avoids expensive consultants to get the job done! We provide all relevant GDPR documents as a complete set of GDPR templates in order to help you to comply with the GDPR regulations from the EU.
Make sure to check out this fit-for-purpose GDPR toolkit with useful compliance templates here:
Why use this GDPR toolkit?
The document templates included in the kit are comprehensive resources created according to the GDPR standards and regulations, which require specific amendments on existing, and introducing new, policies, procedures, and work instructions into your organization. By working with this data privacy regulation compliance kit, you will reach GDPR compliance:

Suitable for SME organizations of all types and sizes;
Easy to modify blank GDPR templates with suggestions ;
Meets GDPR requirements faster and without too much complexity;
Significantly reducing your implementation time and costs;
Reduce GDPR Data Protection consulting fees for customized work;
Written by lawyers, legal professionals, and expert practitioners it's the most practical and t comprehensive toolkit on the market since GDPR was introduced;
Contains the necessary GDPR document templates, for policies and procedures you need to demonstrate you are working on compliance and to ensure personal data security;
Document templates are in Word, Excel, PowerPoint, and MAC;
Easily integrate documentation with your ISO 27001 ISMS;
Suitable for all organizations, of every type and size;
Continually modified and updated to reflect the latest advice;
Directly aligned with the GDPR's requirements;
Receive unlimited administration support;
Already used by more than 1,000 organizations worldwide;
Developed by experienced data protection lawyers and practitioners.

Quickly and easily embed the documentation in your organization.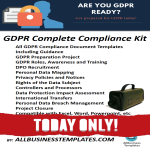 How to comply with the GDPR? Why use this GDPR toolkit? This Kit helps to avoid using expensive consultants and also gets the job done quickly!
If you wish to start your journey to become GDPR Compliant today, then you also should check out this

Free GDPR Compliance Preparation Gantt Chart template: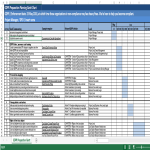 How to implement the GDPR directive into your organization? Looking for a GDPR Implementation Gantt Chart to make your company GDPR compliant? Download this GDPR Implementation Plan Gantt Chart now!
Important GDPR key principles:

The EU General Data Protection Regulation (GDPR) is the most important change in data privacy regulation in 20 years. This policy directive was adopted in May 2016 because most Europeans say they want the same data protection rights across the EU and regardless of where their data is processed. It aims to make Europe fit for the digital age.
Enforcement date: 25 May 2018, at which time those organizations in non-compliance may face heavy fines, especially when a data breach happens to the organization.

The GDPR comes with a set of Rules and Regulations for the protection of personal data inside and outside the European Union (EU) and affects all companies that save personal data from European citizens. An international organization is defined by the GDPR directive as "an organization and its subordinate bodies governed by public international law, or any other body which is set up by, or on the basis of, an agreement between two or more countries" (GDPR Article 4).
In every legal directive, it's about the philosophy behind, and the principles that provide the foundation, the legislation is trying to achieve, reveals most of its spirit, and explains the legitimacy that goes behind it. The following set of principles lie at the heart of the GDPR:
Integrity and confidentiality (security)
Accountability
Lawfulness, fairness, and transparency;
Purpose limitation;
Accuracy;
Storage limitation;
Data minimization.
Compliance with the legislation goes hand in hand with compliance with these key principles, and they are the fundamental building block for well managed (personal) data protection.
All these compliance documents will be available to download instantly after purchase and are provided in Microsoft Office formats, and are easy to customize to your organization's specific needs. Often completed example documents are also provided in order to help you with your implementation in order to save precious time. Or have a look at these GDPR Document templates here: