Hanyu Shuiping Kaoshi Official Test Exams
Jenny Powell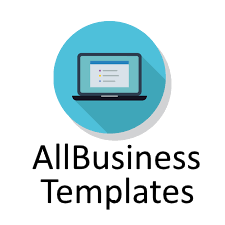 3/6/2017 8:17:09 AM
7/23/2022 11:21:53 AM
When you are studying the Chinese language, the most popular exams are called
Hanyu Shuiping Kaoshi (
HSK). If you are looking for all the HSK official exams including audio track and answers, please save this page.
This page is created to provide free and premium tools in order to score well on the HSK test and obtaining the HSK certificate is that it's highly important that you study specifically for the HSK test and you focus on the related HSK vocabulary. It's important to know the correct words, in order to understand the sentences, etc.

It's highly recommended to study in different ways. The following tools are recommended to master your HSK level. Besides studying the HSK Vocabulary (with Chinese characters, Pinyin) you might consider printable/online flashcards and study these HSK official test exams that will help to better understand the type of questions asked and will give you insight in the general format for the HSK test, which is very important to practice before your final exam:

HSK4 Official Test Exams

HSK6 Official Test Exams
Other HSK Official Test Exams and learning materials can also be found on this website. If you need more HSK study material in order to achieve your HSK degree, go to our HSK Survival Packages!

Complete Chinese language for HSK1: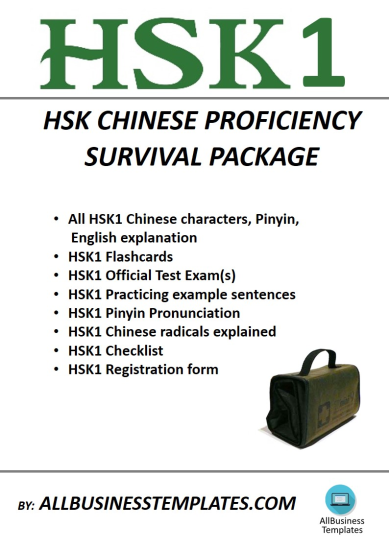 Download this easy to use HSK1 Chinese Survival Package including procedure how to register for HSK1, HSK1 vocabulary, HSK1 flashcards, HSK1 official tests, etc
Complete Chinese language for HSK2: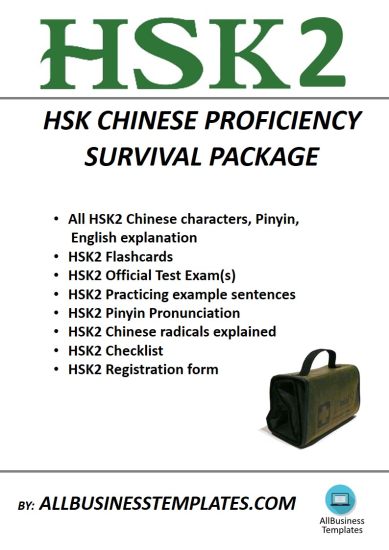 Are you going to China and you do not speak any word of the Chinese language? Download this HSK 2 Chinese Package incl HSK2 vocabulary, HSK2 flashcards, HSK2 official tests, etc
Complete Chinese language for HSK3: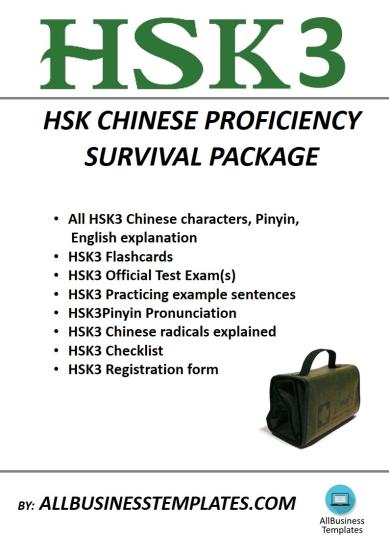 Are you ready to start learning the Chinese language? Download this effective HSK 3 Chinese Survival Package including HSK3 vocabulary, HSK3 flashcards, HSK3 official exams, etc
Complete Chinese language for HSK4: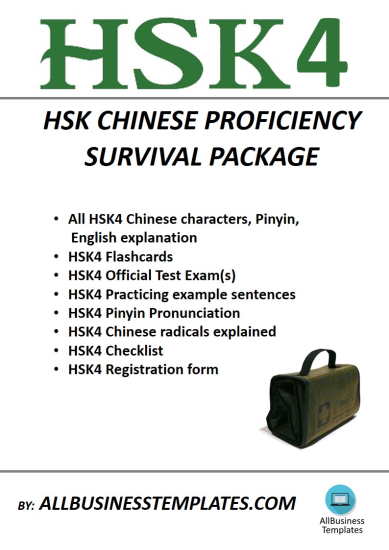 Download this effective HSK4 Chinese Survival Package including procedure how to register for HSK 4, HSK 4 vocabulary, HSK 4 flashcards, HSK4 official exams, etc
Complete Chinese language for HSK5: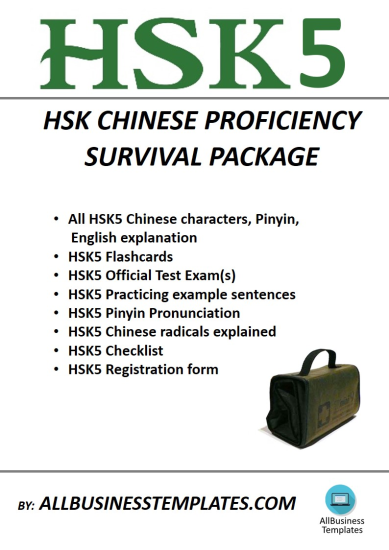 Download this effective HSK5 Chinese Survival Package including procedure how to register for HSK 5, HSK 5 vocabulary, HSK5 flashcards, HSK5 official exams, etc
Complete Chinese language for HSK6: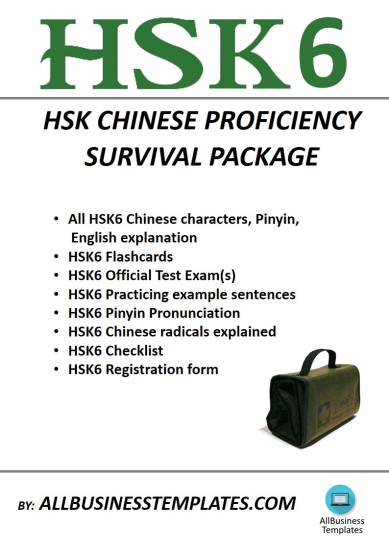 Download this effective HSK6 Chinese Survival Package including procedure how to register for HSK 6, HSK 6 vocabulary, HSK6 flashcards, HSK6 official exams, etc