Rental Agreement Templates
Roy Rhodes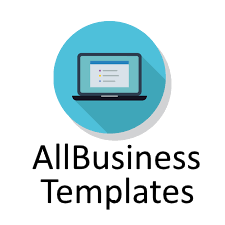 3/4/2021 7:15:43 AM
4/9/2021 9:29:48 AM
Find all relevant information about rental agreements. You will find answers to your queries and remove any confusion you might have.
What is a rental agreement?
A rental agreement is an agreement or contract between two parties over a property for rental purposes. This agreement will be of temporary possession and may be terminated after the specifically agreed interval of time. A complete rental agreement cannot be considered a lease. But it can also be categorized as a month-to-month lease. The rental agreement is not only confined to properties. It can be broadened to the terms of renting a product for some piece of time too. There are multiple terms specified for a rental agreement, like if some property is to be rented then the owner of a property is named as a lessor while the person who is taking the property on rent is referred to as a lessee.
A rental agreement must not be confused with a lease. Keep reading this article to differentiate between a rental agreement and a lease contract.
What are the types of rental agreements?
Rental agreements can be of multiple types. These can vary from month-to-month agreements to a fixed terms lease as well. The types of these agreements differ from each other based on terms and conditions. Below is written a brief description of each type of rental agreement:
Month to Month Rental Agreement:
Month-to-month rental agreements can be made verbal as well as written. But these agreements do not contain any specified time limits. The owner can terminate the contract whenever he wishes to do so before even a month ends. Month to month lease can be terminated by any of the parties. If the lessee has made a non-refundable security installation, then this rental agreement provided must be written and well explained with the terms and conditions on which the agreement between the lessor and lessee is made. Both parties agree before the actual rent of property and are also completely aware of the outcomes of the month-to-month lease agreement.
One-way lease agreements:
One-way rental lease agreements are those contracts in which the landlord will get benefit if a lessee moves out before the actual time of agreement is accomplished. In this case, a termination fee or a deposit charge becomes applicable to the lessee if he moves out before the agreed time on the rental contract which in this maybe several months. Some states in the world do not allow such agreements.
Fixed-term lease agreements:
This type of agreement is the most common residential tenancy agreement. Such agreements include a fixed contract with the terms that a renter cannot increase the rent for an agreed period. Also, the person, who is willing for taking the property on rent, is not allowed to vacate the property before the agreed time. Many people prefer such types of contracts since these give a little benefit to both parties.
When comparing these types, we would say that fixed-term lease agreements are the best for property renting purposes. If you are looking for a place on rent for a longer duration i.e., at least 8-10 months, then we will recommend that you go for a fixed-term house rental agreement. While others can be given a chance if you decide to rent a property for a shorter duration. It is just a simple opinion, everything else is completely up to you depending on your terms and conditions.
How to write a rental agreement letter?
As of now, you are aware of what a rental agreement is and what could be possible types of a rental agreement, lets move towards writing a letter for a room rental agreement. If you have already made a talk with the landlord about renting a property and now you are willing to proceed further, then the next step you should go for is to write a professional letter for the agreement. The below-mentioned guidelines may of much help to you if you are willing to write a rental agreement on your own.
Choose a highly professional format of the letter:
Since you are going for a highly crucial task of dealing with the property of a landlord, you must choose the format of a letter that seems professional and must not include unnecessary content.
Initiate the rental agreement letter with proper greetings:
It is recommended that you start your letter with proper greetings. Greetings make a nice impression. Dealing with the properties is not an easy task at all. It is full of risks as well. So, we recommend that you start with your client always on good terms with proper greetings. It will help you have a stronger bond and friendly deal.

Be very clear about the terms and conditions

When writing the letter for the room rental agreement, make sure that you are clear about the terms you propose and what you expect from the landlord in return. These conditions can be the number of months you are willing to have the property on rent, the rent amount you are eager to pay, and the type of contract you propose to the landlord.
Include the interest of both parties
Make sure that you include the factors that will benefit the landlord, too. When renting land, every landlord will prefer that party from which he will get most of the benefit. Instead of thinking about giving you his land, he will think about the profit he will gain by renting his property. So, keeping all these terms in your mind you must write the details of profit which the landlord will gain by renting his property to you. Other than that, instead of mentioning his interests only, you should also narrate the advantage you will gain if he allows renting the property. In this way, the landlord will come to know about your need of renting a property as well as the profit he will gain upon making the contract agreement.
Mention the rights of both parties

While writing a contract agreement letter, make sure that you are clear about the property rights you expect from the landlord. Similarly, also mention the rights landlord will have on his land even after he lends you his property on specified terms. These right needs to be mentioned to stay out of any possible confusions that may lead to a conflict between you and your landlord. That is why stay as much clear and brief as possible.
Provision of contract termination
State the provision about the termination of the contract. This provision means when will both parties become liable to terminate the contract and upon what conditions, after what time interval, and circumstances.
Mention the other terms and conditions applicable
After compiling the whole letter, check for any terms you desire to have other than the ritual ones. Inform your landlord about the side benefits which you and him both will get from the terms you offer.
End the letter with acknowledgments
End with proper acknowledgments is always appreciated. Make sure you make a good end of the letter that will be appealing for the landlord and at the same benefits for both parties. Leave a contact number in the end for the further procedures of the rental contract agreement.
These are the worthy steps that you need to follow while writing a rental agreement letter. Make sure you re-read the letter and check if you have missed any specific terms.
What is the difference between a lease and rental agreement?
A lease and a rental agreement can be considered as two different terms, and these should not be intermixed with each other. But there is no such restriction. Specifically, a lease can withstand 12 months while a rental agreement can be of 1 month. Generally, a lease is mostly considered the same as that of a rental contract. But in a lease, your landlord cannot increase the rent amount set by rule and similarly, you cannot leave the property before the agreement ends. In other words, in a lease agreement, you cannot break it in any condition. In general, these two terms are often differed based on time duration. A lease is often expected to be of longer duration while a rental agreement can be much shorter in comparison to a lease.
What is better – either lease or rent?
A lease is usually preferred since, in this type of agreement, the landlord will not be able to increase the lessee's rents. Hence the total budget will become better visionary and predictable for a lessee. While in the rental agreement, a landlord may increase the property rent which may not be predictable for you. While for some people, a rental agreement can be of benefit. If you want to rent the property for a short time duration, then a month-to-month rental agreement will be a good choice. But if you consider living for a longer time duration of about at least 12 months or 1 year, then a lease will be a better option for you in this case.
What are the terms which you should include in your rental agreement?
Since a rental agreement is a highly official document that contains the details of a long-term lease about a landlord's property and it contains some terms on which both parties, the lessor and lessee agree upon. So, it is advisory that you should write all the elementary terms in the document. This long-term lease is going to be an immensely practical and official document so, a lot of care must be done while formulating it. Some other terms which must be included in a rental agreement are listed below:
Name of lessor and lessee;
Total duration for the rent;
Transaction type;
Maintenance charges;
Possible restrictions or limitations of a tenant;
Entry and vacating the property;
Property rights;
Instructions about the payment of monthly bills;
Pets allowed or not;
Tenancy terms and conditions;
Total rents decided and possible increase of fare.
All these terms must be mentioned in a rental agreement. Make sure that you do not miss some important points to avoid any possible conflict between you and your landlord.
Hence to conclude all these details, we can say that a rental agreement is a contract document between a landlord (lessor) and you (lessee), used for renting a property for a specified interval of time with proper terms and conditions. Rental agreements can be of multiple types, three of which are listed above with brief detail. These types include month-to-month lease terms, fixed-type lease agreements, and one-way lease agreements. To proceed with a rental agreement, you must write a rental agreement letter with much care and follow some rules while formulating it. Make sure that the letter is written, it includes all the terms and conditions and everything else is professionally narrated according to the above-mentioned guidelines. Also, keep in mind that a rental agreement differs from a lease agreement based on duration.
The longer duration property rent contracts are termed as leases while the shorter one is a rental agreement. Most people wonder which one is better among lease and rental agreements, so it depends upon their conditions. If you will rent the land for a longer duration, then a lease contract will be the best suitable for you, otherwise, a rental agreement will be best. The official document of a rental agreement must be written must carefully and it should include all the information and must not miss any single detail.
These are the most important term that can relate to a rental agreement. If you find our content helpful, then make sure you share it with your friends too. We are always up for your ideas and suggestions. So, make sure you write them in the comment section. Feel free to have a visit our website for some useful content that might help you in your daily routine life.