Formal Letter Template
Eugene Cook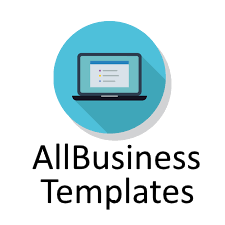 4/13/2023 4:45:26 PM
5/18/2023 9:15:26 AM
What is formal writing?
Formal writing is any writing that is written in a formal manner. As a writer, formality means writing in a short, concise manner to convey information while following social rules, conventions, and etiquette. Formal writing can include letters, reports, emails, essays, and non-fiction pieces. Letters are the most common form, but other forms can include news reports, emails, essays, and non-fiction pieces.
How to write a formal letter?
There are certain elements you'll need to include throughout an appropriate formal letter. Your recipient will be able to understand you and receive a better reception if you follow the proper format for a formal letter. In order to write a formal letter, you should follow these steps:
1. Identify yourself and provide your contact information
Include your name or the name of your company in the upper left-hand corner of the letter. In the following lines, please include your address.
2. Dates should be included
In the upper left-hand corner, add the date of the letter. The date and your contact information should be separated by a space or line in a block style letter
3. Name and contact information for the recipient should be included
Immediately following the date, include the recipient's name with their formal title, such as Mr., Mrs., Miss, or Ms. Following that, include their job title, company name, and address. The company's website can assist you if you do not have their contact information.
4. Write a subject line
Following the recipient's contact information, write this in all caps and one line long (two hard returns). It is important for the subject line of the letter to inform the recipient of its purpose. When writing a block style letter, you can omit this style.
5. Use block style to write your salutation
Your formal letter should begin with a greeting if you are using a block format. Be careful not to speak too casually or in a conversational tone. In case you don't know their names, use "Sir" or "Madam." Alternatively, you may use their full names followed by Dr., Mr. or Mrs. Write the letter's body.
6.In the next section, you will write the body of your letter.
The body of this section typically consists of two or three paragraphs. It is important to begin your letter by introducing yourself and stating its purpose. Your language should be direct and engaging to engage them quickly. It is important to emphasize the message in your second paragraph. Your last paragraph should summarize your letter's purpose and how you wish to proceed.
7.Ensure that a signature is included
When using a block style, finish with something like "Yours Sincerely," "Yours Respectfully," or "Best." Include your signature and printed name after that. The next step is to include your title, phone number, and e-mail address.
8.Make sure your letter is proofread
You should also proofread your letter before sending it. Ensure your message is free of spelling and grammar errors, and that your recipient will understand it. Check for inconsistencies and improper formatting by reading it several times.
What is difference formal and in formal letter?
There is a considerable difference between formal and informal letters, the main difference being that formal letters address someone in a professional manner, while informal letters address someone in a more personal manner. Informal letters are not restricted to any specific format, whereas formal letters do.
Where is a colon used in a formal business letter?

When writing a business letter or formal letter, a colon is always followed by the greeting. Your first name is what you are using to address them. Separating titles from subtitles is also possible with colons.
Check out below example formal letter templates and make use of it: