Christmas Templates
Tomothy Douglas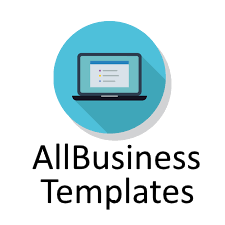 12/11/2017 5:48:44 AM
12/24/2021 4:20:11 AM
Christmas, the best time of the year! ...But also a lot of preparation! We are helping you to prepare the best Christmas ever. Check out our Christmas templates now!
Christmas is coming. Be prepared for it in time and go through are extensive Christmas templates portfolio, with for example a detailed Christmas shopping list example, Christmas Social Media postings, Christmas Solicit letters, etc.
Stay organized about the events, parties, shopping and gifts you need. These printable Christmas templates are blank document templates that are useful for Christmas. You modify them and print them out. You'll find a wide selection of Christmas wish letters, bonus letters, Christmas shopping lists, Holiday answering messages, Christmas drawings, and Christmas shapes that will work for just about any need you might have during Christmas.
These Christmas color page templates can be printed on regular or colored printer paper sheets. Free printable Christmas tree templates to color, decorate and use for crafts. These printable Christmas templates are suitable for adults and children. Especially those color pages are nice for children to print out and then have your children draw them. You will find a wide selection of shapes and styles of the Christmas templates that will work for just about any craft project.
If you're looking for more Christmas templates, check out our collection and search via our search bar. You'll find all kinds of Christmas document templates. They are surely perfect for what you're working on!

Check out our Most Popular Christmas templates:
This is the most wonderful time of the year is coming around again. It's almost Christmas and the perfect time to start thinking about the people you love and what kind of presents you can give to them.

Do you want to know how to say Merry Christmas in another language? Check this:
Vrolijk Kerstmis

Sarbatori Felicite

圣诞节快乐 (Shèngdàn jié kuàilè)

Joyeux Noel

Tin Hao Nian

Frohlich Weihnachten

Felice Natale

Kinga Shinnen

Glad Julen

Ichok Yulara

Boas Festas

Chrustovjna

Wesloych Swiat

Glaedelig Jul

Veselele Vanoche

Felice Pascuas

Sretan Bozic

Boldog Karacsonyi Unnepeket