Halloween Templates
Tomothy Douglas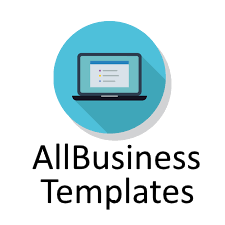 10/19/2021 7:16:10 AM
10/30/2021 1:29:28 AM
One... Two... Three... Halloween is coming for you!

Every year on the 31st of October eve many countries celebrate Halloween, or Hallowe'en (a contraction of "All Hallows' evening") or All Saints' Eve the eve of the Western Christian feast of All Hallows' Day. It all began with people having Allhallowtide, which was a time dedicated to remembering the dead, including saints (hallows), martyrs, and all the faithful departed.
The most typical Halloween activities include trick-or-treating (or the related souling), and they will wear spooky Halloween costumes, carving pumpkins, hold lighting bonfires, playing scary pranks, visiting haunted entertainment parks or attractions, telling scary stories, as well as watching horror films. For some Christian people, it's a religious observance of All Hallows' Eve, including attending church services and lighting candles on the graves of the dead.
It seems Halloween traditions have been influenced by ancient Celtic harvest festivals, particularly the Gaelic festival Samhain, which may have had pagan roots; Other academics believe, however, that Halloween began solely as a Christian holiday, being the vigil of All Hallow's Day.
Don't reinvent the wheel when you need an appealing Halloween stencil or template. We provide the following Halloween templates, perfect for any party or event, including images, text and formatting as a starting point to help you.
By using these Halloween templates you are guaranteed to save time, cost and effort! It comes in Microsoft Office format, is ready to be tailored to your personal needs. So if you are looking for the funniest, craziest Halloween stencils and templates, look no further! Download these Halloween templates directly:
The dead rise again, bats fly, terror strikes, and screams echo, for tonight it's Halloween.!