Complete Startup Starter Kit
Dylan Bishop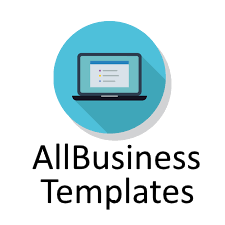 6/11/2018 10:46:22 AM
4/10/2019 9:37:00 AM
When you read this, it's likely that you have made your decision! You are going to do it, start a startup!
Starting a Startup is hot and it seems like a complicated task, but who creates order in the chaos comes a lot further! It all starts with actually creating a strategy and a planning! We always write about Startups and Scale-ups that have already proven themselves. They grow, have a demo ready and make their first revenue.

Yet there are also many entrepreneurs who are in the previous phase. They have an idea, and still have to go through the entire process of the Startup phase. Below you can see clear steps that explain how to make a success with your idea. For example, it is important to have a demo or prototype ready to show it to a small group of friends, family, and fools and then to look for another partner that will add value to your product or service.

Basic Steps in the coming 4 years to make your Startup a big success:
·

Live in the future: ahead of your time;



·

What is missing from your world?;



·

Write down and share ideas with entrepreneurs;



·

Make a prototype or demo;



·

Show the prototype to 100 people;



·

Iterate on the prototype until it makes sense;



·

Find a Partner that adds value;



·

Register your Company, split the equity;



·

Look for funding and build the first version to show;



·

Launch the product/service and let everybody know you make it;



·

Follow up with users, are they satisfied and hungry for more?. Craft until they do!;



·

Get first 1,000 users or followers;



·

Grow 5% per week (difficult, but possible);



·

Keep growing for another 4 years and at a rate, you can reach 25 million users!

·

Success Guaranteed!

We provide a smart Startup Starter Kit to help you with the first important steps: from preparation, development stage, recruitment and to the first sales. This Startup Starter Kit is based on document templates that were requested and made by many other early-stage companies.
This set is of great value to new Starter! Whether they need to incorporate, grow, or maintain their startup, these documents are all helpful. Obviously, the alternative is to work with lawyers or legal professionals. However, they typically charge around $5,000 to make the documents, and it can take two or more weeks to prepare them.
This Startup Starter Kit is a compilation of the most important business, legal and marketing documents to help early-stage startups with all things that are crucial and important! Check out the details here: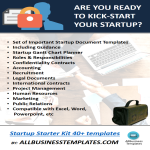 When you read this, it's likely that you have made your decision! You are going to do it, kick-start your Startup! Download this kit with 40+ Startup document templates.
A 'Startup Must-have' is this Gantt Planning Chart that contains all the steps to take to make your Startup a success, including the relevant Startup Document Templates and Stakeholders that are involved in each step. Download it now for free: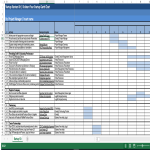 How to kick-start your Startup? An easy way is to download this Startup Planning Gantt Chart template and make your personal planning how to conquer the market!
Check out some of the individual documents this Kit consists of here: