Invoice Templates
Gilbert Jackson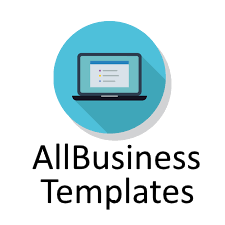 3/1/2021 6:46:18 AM
3/12/2021 4:17:17 AM
What exactly is an invoice, and what is the difference between the terms "receipt" and "bill"? Below you find a proper guide to eradicating all these confusions from your minds. It contains all answers to your queries as well. Our experts have written this useful information after deep research, so stick with us!
What is an invoice?
An invoice is a document that contains a list of items that are purchased. This document also includes the price of individual items, total sum, and total taxes applicable on the purchased stuff. In short, we can say that invoice is the total applicable bill that a buyer must pay to the corresponding seller. We can say that an invoice is more of a sales receipt. This document is sent to the customer by a seller for the request of payment of the stuff which a customer bought.
An invoice is considered as a record of purchase between a seller and customer with the exact date and time. This slip confirms the amount and list of purchased goods. Other than that, an invoice may also be required when a customer is not satisfied with his/her purchase and wants to return the goods. This invoice then stands as proof of the item which was requested by the customer and it is further followed by a receipt which is a confirmation for cash received from the customer. This confirmation is done by the buyer. Keep in mind that, invoice and receipt are two different terms. Keep reading for a better understanding of the difference between an invoice and a receipt.
Many brands use an automatic tool which is called an invoice generator. An invoice generator is a machine that will print the cash receipt. This cash invoice will contain the below-mentioned terms printed on it:
Brand name;
Name of the branch;
A list of purchased items;
Price of the individual item;
The total sum of purchased items;
Applicable taxes;
Seller's name;
Some rules in case of returns/cashback issues;
Date and time of the purchase;
A unique number assigned to invoice (for business purposes);
Acceptable types of payments;
Customer's information;
Brand's necessary information including the logo and customer care contact.
If we sum up the whole conversation, we can say that an invoice is a sales receipt that contains information and record for the sold items and purchased goods with a total sum of the amount of stuff purchased. This receipt is a recorded document both for a buyer and a seller.
Is the invoice a receipt?
Although both the terms correspond to the selling and purchasing of goods, actual invoice and receipts are two different terms. An invoice is a request of payment that a customer demands when he/she makes a purchase. While the cash receipt is a document that confirms the payment received by the customer. So, whenever you make a purchase willingly, then there must be an invoice and if there is an invoice, there must also be a receipt.
It means that the invoice must be handed off to the customer before he buys the stuff. An invoice can be made in many different forms. It can be sent to the customer in a soft form. It can also be handed to the customer in the printed hard form as well. Different brands have different invoice slips, and various formats to deliver an invoice to the customer depending upon the brand level, customer satisfaction, customer ease, etc.
How to create an invoice?
An invoice can be easily made if you are willing to make it on your own. Multiple online invoice makers can help you design your invoice slip. You can have multiple options available if you search to create an invoice online. But we will provide you some amazing guidelines. Which if you follow, then you can customize your invoice on your own instead of using online stuff. Below is mentioned a step-by-step procedure to make an invoice:
Choose a template for the invoice; Since you are going to deal with a lot of customers on your way. So, make sure that your invoice looks neat and clean. You can either design the template of invoice on your own if you are good at graphic designing, or you can also hire some experienced person for the template design of invoice as your desire and require.
Make sure it looks professional; A lot of people are going to check this invoice since it is the most important record document in a purchase process. So, you must make it look like a professional bill. This invoice will revolve in the hands of a bunch of people, that is why it should be designed with an intent to attract more customers as well. A professional invoice means the use of clear font styles, font sizes, reasonable wording so that It does not get messy and hard for a customer to make a check, etc.
Mark it as an invoice; Sometimes, people get confused when the slip is handed over to them. That is why we recommend that you must write the word "invoice" at the top of your invoice. By clearly mentioning the invoice, you will be one step closer to receiving your payment since the customer will pay the actual attention to the invoice document if he receives more than one (some other documents delivered with invoice). Apart from it, an invoice must also be assigned a unique number. This number will be kept as a personal business record from your side. It must be unique so that you do not make duplicates which may cause trouble while tracking business records.
Write your company information; After the necessary design and formatting, you must write your company name with a bigger font in comparison to the remaining content of the slip. You should include your company logo as well. A company logo is a unique design that is considered a true representative of the company. Writing your brand's contact number is also necessary in case some customer wants to contact you for business purposes. Other than that, the address of the main branch, as well as other sub-branches, is also a must-have for an invoice slip.
Mention the details of goods and services; This part contains the most important content of an invoice. Here you should mention the stuff which a customer has bought. Make a list with appropriate serial numbers if a purchase of more than 1 goods is done. Write the name of the item and the price of individual items next to the name of the item. Similarly, mention the price of other items as well.
Specify the total sum of goods and items; Here you should mention the total sum of money you owe to the customer. You must mention the applicable taxes on the stuff and write about the tax amount separately so that the customer does not get confused. The total sum must be written in a bigger and bold font since many buyers mostly do not hesitate to go deep into details mentioned on an invoice. So, for such people, a directly visible amount is a blessing, and they will know how much amount they owe to you.
Write about the date and time; It is customary that you should mention the exact date and time when a buyer requests the slip of good he/she wants to buy from you. This date and time will make your task a lot easier to deal with when some issue occurs. So that it will be easy for you to search in your records and address the customer properly. There can be two different times on an invoice. One when the invoice is printed and the other when the customer requested a purchase.
Write about the methods of payment; Address your customer about the multiple forms of payment that you offer. This can be an online transaction as well as direct cash. Some other forms of transactions maybe through the debit/credit card at the time of purchase. Ask your customer for the payment method that he/she will prefer and proceed according to that.
End the invoice with an acknowledgment; For a better customer experience, it is good if you mention your acknowledgments at the end of the invoice. These acknowledgments can be thanking a customer for his valuable selection of choosing your brand and similarly, there can be many more.
Write about return/cashback issues; You must address your customer about all possible solutions of issues like if the buyer is not satisfied with the purchased products or if the customer made a mistake in buying the stuff. Write about the return and cashback procedures so that a customer will know beforehand what could be the resulting outcome in such cases.
What is the difference between a bill and an invoice?
Invoice and bills usually depict the same information about the money they owe to the seller. But more broadly, an invoice contains the amount which a brand requests from its customers. An invoice is made before the customer is served on the products/services. While the bill contains the information from the customer about the payment they owe to a company/brand for their services. In the case of a bill, a customer has already been benefitted from the services and now he/she owes the money which is compulsory for him/her to pay to the corresponding brand.
So, you must keep in mind that "bill", "receipt" and "invoice" are three different terms, and these should not be mixed up with each other.
What is the importance of an invoice?
Invoice is considered of quite a lot of importance in business dealings. An invoice is the official business record of a requested payment that a customer makes to purchase some goods in return from a brand or company. This slip is issued by the company for the customer and is only issues if a buyer requests to do so. This slip is then kept as a record of initiated sale and purchase between the company and customer.
What is the easiest and quickest way to send an invoice?
One of the best and quickest ways to send a sale invoice to the customer is through email. An e-invoice can be generated in less than 1 second. Apart from that, it also aids in the development of a paper-free world. On the other hand, sometimes the e-invoice is the only option left. This happens when a customer is purchasing online stuff, or if a customer lives abroad. In such cases, only an e-invoice is preferred to save time and make quick progress. Businesses these days have now added an email option while making a purchase and then when an order is confirmed, an invoice is generated which is directly sent to the customer's email.
Concluding, summing up the whole conversation we can say that an invoice is a sales receipt that is requested by a business and is issued to the customer for the sales of goods. Furthermore, it is to be kept in mind that invoice, bill, and receipt are three different terms, and these should not be mixed up with each other. A brilliant and amazing method to create a personal invoice is also listed above in much detail so that no confusion will be left in your mind. If you like our information, then do not forget to recommend it to those who can benefit from it. We are always up for new ideas and questions. So, if you have any then please do not hesitate to mention them in the comment box below. Head towards our website for some more useful content. If you have any questions in your mind about the invoice or receipt, then drop your queries in the comments, we will be happy to assist you in all manners.