Thanksgiving 2023
Pamela Kelly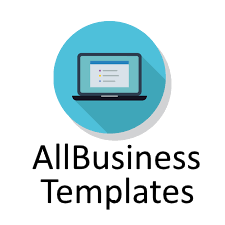 11/14/2018 6:42:05 AM
11/22/2022 5:57:21 AM
Find here the best Thanksgiving templates online and make good use of them to invite friends, family, and colleagues for your Thanksgiving events.
As we all know, Thanksgiving is a national holiday in the United States, celebrated on the fourth Thursday of November. It originated as a harvest festival. Thanksgiving has been celebrated nationally on and off since 1789, with a proclamation by George Washington after a request by Congress. It is a special event dedicated to being grateful for what we have.

When is Thanksgiving Day in 2023?
Thanksgiving Day in 2023 will happen on Thursday November 23.
For coming years, it will be held on:
Thanksgiving Day 2024: Thursday, November 28, 2024

Thanksgiving Day 2025: Thursday, November 27, 2025
Thanksgiving Day 2026: Thursday, November 26, 2026
Thanksgiving Day 2027: Thursday, November 25, 2027
Thanksgiving Day 2028: Thursday, November 23, 2028
Thanksgiving Day 2029: Thursday, November 22, 2029
Thanksgiving Day 2030: Thursday, November 28, 2030
Quotes for Thanks Giving
Check out these strong Thanksgiving Day quotes and add them to your Thanksgiving Day cards or invites this year!
I'm thankful for every moment. — AL GREEN
I will praise God's name in song and glorify him with thanksgiving. — PSALM 69:30
All across America, we gather this week with the people we love to give thanks to God for the blessings in our lives. — PRESIDENT GEORGE W. BUSH
An optimist is a person who starts a new diet on Thanksgiving Day. — IRV KUPCINET
Give thanks for unknown blessings already on their way. — NATIVE AMERICAN SAYING
Let us be grateful to the people who make us happy; they are the charming gardeners who make our souls blossom. — MARCEL PROUST
Sharing in God's blessings is at the heart of Thanksgiving and at the core of the American spirit. — PRESIDENT BILL CLINTON
The thankful receiver bears a plentiful harvest. — WILLIAM BLAKE
We must find time to stop and thank the people who make a difference in our lives. — JOHN F. KENNEDY
Using these Thanksgiving Day templates gives you nice ideas and inspiration to use for your own personalized cards, invites, etc. You will see that finishing a nice card for thanksgiving has never been easier!
Check out the Thanksgiving Day Templates: