10 Excel Marketing Templates
Peter Liu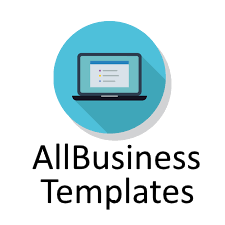 4/20/2017 2:26:16 PM
10/3/2022 5:17:10 PM
As a marketer, the prospect of having to create Excel or Google sheets spreadsheets, complete with functions and formulas can be a real challenge sometimes when you need to deliver in just a few days. For sure you don't have the time to spend watching hours of Excel tutorial videos at YouTube. The reality is that online marketers need to continually measure and analyze marketing and sales performance.

A solution would be to use online analytical dashboards but what if you budget is limited and your are not familiar with them? What if you just have some basic needs to ensure you can you can manage your marketing project and only need some templates to track the performance ,plan ahead and be able to present the results? Why not use Excel?
The advantages of leveraging Microsoft Excel's functionality to organize information and streamline tasks are awesome. To help you keep tabs on all of the different areas of your marketing (without having to do the Excel heavy lifting), we bundled together ten of our most popular Microsoft Excel or Google Sheets templates.
These templates are perfect for anyone managing a marketing team or responsible for managing and monitor the project. They are easy to use, understandable and transparent. Feel free to adjust the template to your own needs.
This bundle contains:
How to make Inbound Marketing traffic and leads calculations? Download this Marketing & Sales Leads Goal Calculation Model template direct.




Are you looking for a Content Marketing Editorial Template? Download this sample template then plan and optimize your marketing online content and article writing with this Excel template
A one page SEO template to start your SEO consultancy business




Planning an SMM campaign? Check out this Social Media Marketing Calendar: The Social Media Content Calendar.



How to set up a Google Adwords Campaign? Download this Excel file to help you manage and organize your AdWord campaigns now!



Do you know how many leads you need to generate to meet your company's goals? Traffics to leads calculator. A Estimate Inbound Marketing ROI Excel template that will help you determine the effort needed.
Are you planning your sales strategy for 2023? Download this Monthly marketing management excel template now for 2013!
How to create a monthly marketing report? Do you need a simple Monthly marketing reporting powerpoint template? Check out this ppt file now! A Marketing Powerpoint Template That Will Make Your Monthly Reporting Faster, Easier And More Impressive



How do you write realistic smart goals? Which is the best example of a smart goal? Determine your goals SMART. A better approach in ensuring you complete your marketing goals



Are you looking for ways to make a professional Marketing budget and need the perfect Marketing budget template? Download this Marketing Budget Planning Spreadsheet today!