Certificate Template
Sebastian Jenkins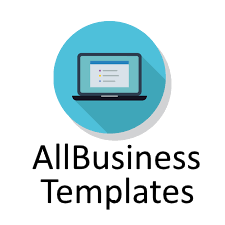 11/27/2017 6:29:38 AM
9/22/2021 9:31:20 AM
How to create a professional-looking Certificate? Browse through
our impressive database of great looking Certificate templates
to find a certificate design that suits your needs!
Great performance, effort, service or quality should be rewarded! By awarding this [Template] you will capture your receiver's attention for sure! The right stimulation will come back to you, which will help you to achieve mutual goals faster!
We offer free certificates to print and free printable certificate templates for Word, free Microsoft word certificate templates with formal certificate borders to download and personalize. Do you have a friend, colleague, trainee or employee you like to put in the spotlight and give a Certificate? But you don't have the time, the design skills or know-how. Then this is the solution for you!
How to Make a Certificate?
Here are the steps to follow when designing a certificate that is both functional and visually appealing:
Download a template: You first need to select a certificate template that is appropriate for your needs and suits the occasion. Whether it be for the completion of a course, the creation of a kindergarten certificate, or just for fun, simply save the document to your computer and you're ready to customize it.
Insert relevant text: The most prominent text near the top should include the certificate type, e.g. "Certificate of Achievement" and the recipient's name. Other text placed underneath may include information about what the certificate is for, the date that it was awarded and a signature from a relevant representative.
Choose your design: Ensure you select a legible font that can be read from a distance, and choose colors that complement your existing branding, including your logo (if applicable). Customize e.g. content, text position, change the fonts, add your own pictures, logos, style, typography, details, and appearance of your personalized good looking award certificate in minutes. If you wish to use other images, you can insert your own or you can download royalty-free stock images on several websites.
Proofread for errors: Before saving and printing out your certificate, check for any spelling or grammatical mistakes. This will ensure you have a document that looks polished and professional. If you will be producing multiple copies, it is a good idea to first print out a draft to make sure there are no errors and that it is still visually appealing when in hard copy form.
Print and present your certificate: Choosing a high-quality paper or card stock to print your certificate on will ensure you have a final product that looks professional.
Choose from more than 100 certificate templates in Microsoft Word to create a professional-looking certificate in a matter of minutes. Browse our collection to find a certificate design that suits your needs; we have samples of project completion certificates, achievement certificates, training participation certificates, scholarship award certificates, gift certificates, award certificates, and much more. Such as:
Certificate Templates

Christmas Gift Certificates

Certificates of Completion

Award Certificates

Certificates of Acceptance

Certificates of Appreciation

Certificates of Excellence

Certificates of Membership

Certificates of Origin

Certificates of Participation

Certificates of Recognition

Degree Certificates

Donation Certificates

Fake Certificate

Gift Certificates

Medical Certificates

No Objection Certificates

Training Certificate
Customized a Certificate Template in minutes and reward somebody today!!