Diagram Fishbone
Cassandra Gardner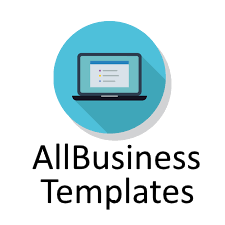 1/29/2018 11:02:48 AM
7/23/2022 11:21:20 AM
The Fishbone Diagram is created by Kaoru Ishikawa. An Ishikawa diagram (also known as Fishbone diagram, Herringbone diagram, Cause-Effect diagram) is an overview that visualizes the causes of an effect or event and is often used in manufacturing and product development. The name Fishbone diagram was given due to its shape that with little imagination looks like the section view of a fish skeleton. This allows the designers or managers to outline the different activities taken in a process, and visualizes where Quality Control (QC) issues might arise, and determines what kind of resources are required at specific moments during the development.
Ishikawa diagrams became popular in the 1960's by Kaoru Ishikawa. He is considered to be the pioneer of Quality Management processes in the Kawasaki shipyards, and became one of the founding fathers of modern management as we know it today. However, the basic concept of cause-and-effect analysis was first used in the 1920s', considered one of the seven basic instruments to perform Quality Control.
Advantages of working with Fishbone diagram:
Quickly identifies root-cause multiple times in the same or different causal tree
Highly visual brainstorming instrument, leads to synergy of the brainstorm group that can detect further examples of root causes
Allows to see in 1 overview all relevant causes simultaneously
Perfect visualization tool to present summaries for top management and stakeholders for presenting issues
Disadvantages
Interrelationships or correlations between causes are not easily identifiable
No weight can be allocated to complex defects that might yield a lot of causes which might become visually cluttering
A Fishbone diagram is also known as:

Herringbone diagram;
Cause-and-effect diagram;
Fishikawa diagram;
Root-cause analysis;

Cause-effect analysis;
Ishikawa diagram.
The Fishbone diagrams are commonly used for product design purposes or quality defect prevention to identify potential factors causing an overall effect.
Each cause or reason for imperfection is a source of variation. Causes are usually grouped into major categories to identify and classify these sources of variation.
In order to rapidly manifest your needs, you need to get clear on paper exactly what it is that you want, a Fishbone diagram can give you the desired overview. It will help you achieve your goals by visualizing the important target and the supportive goals.

Check out these Fishbone diagram templates now: