3 Most Common Drop Shipping Problems
Fernando Powell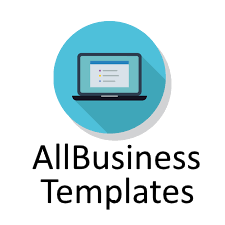 5/28/2018 4:09:00 AM
6/23/2021 5:04:09 AM
What are the problems in drop shipping business?
Below I will go into 3 big issues I see when you start with drop shipping:
legal liability;
long shipping times;
reimbursements & returns.
These situations will happen sooner or later for sure! In most situations, Customer is leading and his/hers wishes must be respected. Besides mentioning the problems, I also will present some suggestions.
I) Legal liability issues with Drop shipping
Drop Shipping sounds easy and a good way to make money, but it has some serious issues you can become involved with if you are not careful and not protect yourself well!
For example.. you may have noticed some logos and brand names have a superscript "TM", (C) or ® (R). Or are patented…
If you are not careful, you might be surprised one day. Here's some helpful advice to help you stop wondering.
AliExpress for example, consists mostly of Chinese suppliers. However IP, Trademark and Contract law is more and more respected by Chinese suppliers, it's still a big issue that they copy famous TM/C/R/Patented products without holding the license to do so!!
Therefore, choose to protect yourself with the best Dropshipping Agreement you can get, and reduce the risk of getting yourself in trouble. Look also into insurance, etc…
Don't want to make you scared, but this is the reality we live in. You must prepare yourself, however, it's not very common Drop Shippers are held responsible (yet).
In the drop shipping model, you are the seller, which means you are responsible for the product.
II) How to be successful with drop shipping if long delivery times are applicable?
This is indeed a problem many people occur when doing international drop shipping.
In this situation with longer shipping times, we should consider the following:
Offer the best deal (not necessarily the best price) but this will surely help you convince people to accept the longer waiting time. Price is a very important reason for people to wait.
It starts with manage the expectations of your customer. If your custom knows the long waiting time that he is buying and he can accept it, you don't have a problem anymore. In the end, you must be honest and provide your customers with expected delivery times, you should also warn them about possible delays and.
Consider playing down the waiting times, suppose it takes 30 days, say: 15-30 days delivery, depending on Point of Destination (POD). However, this is already a thin line, and don't lie or promise the delivery is shorter. Always mention the possibility that it can take 30 days in that specific case.
Psychological delivery times: "less than a month", "only 30 days", "long delivery time, best service", etc.
Besides, you need to mention: "transport times depend on the express services available to your country" or: "currently low stock, we cannot guarantee fast delivery time". Of course, this only works with transparency from the beginning, and best to communicate exact dates after payment is received. Your reputation should be protected, and therefore I refer back to managing the expectations carefully.
Be honest about the country of origin, mention your factory is providing it from Asia or China.
Always work with a tracking number and be transparent in your shipping time!
Provide a fast delivery at additional costs and the standard (read: slow) delivery which already includes the shipping fee (free shipping fee).
Ask the supplier to consider stock in your local market.
You need to pick products that 'don't eat bread' . I mean, make sure that the products are not time sensitive.
Promote your customer service.
Promote people that buy the products (testimonials).
Consider a return policy and let them ship it to a local address to reduce shipping costs.
Niche marketing: work with items that are rarely found and very unique and difficult to get.
Also, you can set up drop ship accounts on several providers to make sure you get the lowest shipping time. Make use of a Drop Shipping Agreement with regular suppliers and include the delivery times and service level you need! If necessary, add penalties to keep them sharp.

Further, we like to give some suggestions you can ask the supplier, to assess if the supplier you picked is the right supplier for you (with the right shipping time…).
Some useful questions to ask your potential drop shipping supplier(s):

How can you increase the delivery time? (Is local post an option?)
Why are your products better than those of your competitors (to find out more about the quality of their products);
Are you selling online already and do you have an online marketing strategy?
Are you open for drop shipping?
Do you keep the drop shipping items in stock?
If not, how long to produce and ship the items I need?
What is the MOQ (Minimum order quantity)?
Can you ship products worldwide?
Can you ship your items on a frequent basis (every day/every week/etc)?
Do you have samples or showrooms?
Will you provide customer sales support or after sales services?
Can you pay out my commission on a frequent basis?
Do you have the legal rights, original patents or licenses in place to sell those goods?


III) How to deal with the Complaints, Refunds, and Returns of Products that may arise when doing Drop shipping?
An issue will arise when you do Drop shipping and a Customer is receiving defective or damaged or unsatisfactory products, and the Customer asks for a Reimbursement and wants to Return the Products within the agreed return policy (that you agreed upon with Supplier as arranged in the Drop shipping Agreement).

Obviously, a good way to prevent claims is to test the item yourself first. Therefore you will know what your customs can expect. However, incidents happen, and their item might really have a problem.
In any case, it's important you have dealt with it before you start (drop) shipping the goods to the Customers. Please note that in this situation, it means that You, the Vendor, has sold damaged or defective goods, and the Vendor is the first contact to deal with this situation to return goods the Supplier that arranges the shipment.
A professional approach is arranging a Return Policy with your Supplier, and based on this, make a shorter period of time with your Customer. For example, you arrange 30-day return policy for Products after shipment with your Supplier. Then you agree on 25-day return policy with the Customer. In that way, you are sure you are not in trouble when you are in this situation!
As for the shipping the physical the best way in case of Dropshipping is to let it ship directly from Customer to your Supplier so that they can handle the incoming and returned Products. In any case, work with formal Notifications towards your Drop shipping Supplier in order to manage good relationships, so that these issues are resolved without any dispute.
According to your Drop Shipping Agreement, you agreed on a (30/25-day) return policy that we provide to our Customers. The Customer announced that he/she wants to return the Products.
The following follow-up actions are needed:
1) Damage/Defective Products, Supplier needs to Ship a new product to Customer.
2) Damage/Defective Products, Customer applied for Refund. The supplier needs to Reimburse Vendor's Account, and Vendor will Reimburse Customers account. Besides addressing the quantity, damage or defects of these Products, you also need to include any applicable claims coming from the Customer.
3) Undamaged/Unworn Products and Customer applied for Refund within Return Policy period. Supplier needs to Reimburse Vendor's Account, and Vendor will Reimburse Customers account. However, in case of Products are damaged by Customer, provide photo proof and we will contact Customer. It's better to wait for refund until Products have arrived Suppliers Incoming Products in the warehouse.
4) No Refund, since the Products are Undamaged/Unworn and Customer exceeded the (30/25-days) Return Policy period. The Claim is not valid and Vendor can inform the Customer about it directly.
In all above situations, we recommend to work with a Formal Notification for Return of Products and ask first for Suppliers Approval on your decision.
In most situations, Customer is leading and his/her wishes must be respected. These situations sooner or later will happen for sure!