Resignation Letter Templates
Danielle Collins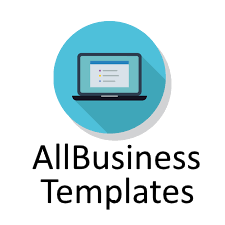 5/22/2019 8:38:20 AM
5/13/2021 4:03:04 PM
What is a resignation letter?
Are you ready to resign? A resignation letter is a short letter that formally informs the employer that you are leaving soon. A letter of resignation can leave a strong and positive final impression on you and pave the way for your work progress, thus helping you maintain a positive relationship with your old employer.
Why should I write a resignation letter?
The purpose of writing a resignation letter is to announce to the HR department, superiors and colleagues that you intend to leave your current position.
It is polite to send this letter in advance (especially as required by the contract). It usually takes at least two weeks.
You never know when you might need a letter of recommendation from a former employer, so it makes sense to take the time to write a polished and professional resignation letter. Your resignation letter also provides formal notice that you will cease your work in the company.
What do you need to write in your letter of resignation?
When you quit your job, it's important to quit gracefully and professionally. Give your employer an adequate notice, write a formal resignation letter, and get ready to continue working before you submit your resignation.
The resignation letter not only describes the intention of the employee's leave but also provides information about the last day's work and other requests or details. This makes the transition between employers and employees easier.
How to write an effective resignation letter?
In order to avoid these situations when you resign, you have a few options on how to proceed:
Firstly, go through your employment contract. Find out what your employment contract says about what your company considers a sufficient notice period;
Talk to a colleague or human resources representative about your options;
Choose the option that works best for you;
Make sure they understand that they cannot discuss your resignation with anyone else until you've informed your employer by yourself;
Talk to someone from your new job to see if you can have a longer notice period;
The new company may offer to pay your notice period if your employer files a claim, or they could offer another form of compensation;
Discuss it with your employer and explain your situation;
Be honest about your departure and remain professional when stating your reasons for leaving.
Don't forget to change the name, company and position.
It is polite to send this letter out well in advance (especially as required by contract), with two weeks being generally accepted as the minimum.
In order to maintain a positive and elegant turnover, a resignation letter often thanks the employer for the opportunities offered, and mention the experience gained in the company or the enjoyment of the employee in the company.
Normally, letters of resignation will also help in the transition period, whether recruiting or training new replacements. In this way, both employees and employers can remain closed and have a sense of respect and friendship. Check out these tips to learn how to write resignation letters. Letters of resignation are not the right place for employers or colleagues to complain or criticize.
The following templates give you a good overview of what should be included in the resignation letter. Check out the following letters: