Holiday Packing List and Top 5 Packing Tips
Holly Parker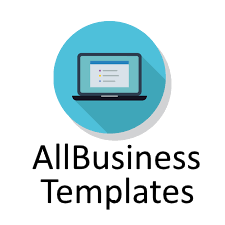 7/24/2018 11:20:55 AM
7/24/2018 11:54:08 AM
Is your vacation just around the corner? Lucky you! But before the fun starts, be sure you pack everything you need in order to start on a time for relaxation!
Before you are ready to go, and can start exploring exciting new destinations and resorts whilst enjoying a well-earned break, you are forced to pack everything you need. This, sometimes stressful happening, can later ensure that you are having a good time. One of the most common mistakes made whilst getting ready for a holiday is packing too much into your suitcase. Often it's simply not necessary to take so many clothes and accessories if you are walking everyday in your swimming pants, but it can also cost you money if your suitcase ends up weighing more than your luggage allowance.
Below some details on how you can prevent packing too much, and to help you to pack light.
Top 5 packing tips
1) Make sure you buy a solid but lightweight suitcase or bag. This way, you will be able to pack more.

2) Make sure to wear your heaviest clothing during the travel, such as trousers and a sweatshirt or jacket to keep you warm on cooler evenings. After all, airlines weigh baggage, not you.
3) Don't pack anything that you can buy out in the resort, such as shampoo and conditioner. It's often cheaper when you buy it abroad anyway. You're likely to be provided with towels and a hairdryer at your hotel too.
4) Be ruthless with your clothing. Whatever clothes you think you're going to need, get rid of at least a third. You'll probably spend most of your time in your swimwear. Also, bring clothes you might want to throw away, so you can travel back even lighter.
5) Roll, don't fold. Not only does it save space, but it avoids creases too. Tuck underwear into the gaps and stick rolled up socks inside shoes.
Besides these top 5 packing tips, we also provide several packing lists to help you out in preparation for your next holiday! Check them out here: