How to make a good Resume?
Samantha Perez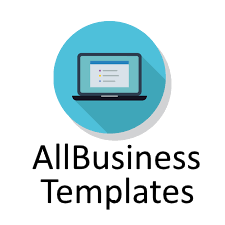 2/27/2021 5:25:15 AM
4/9/2021 9:30:59 AM
Glad to see you are seeking information about the word "resume". And open to learning more about the topic. Are you aware of the word "CV"?
Do not worry here is where we have got everything written in a proper way for you to easily understand everything about resume and resume formats. All information you require about professional resume writing will find it here. Just keep reading and until you find a satisfactory answer for all your related queries.
What is Resume?
A resume is a professional document created by a job applicant or project consultant so that he can list all his academic achievements, skills, and qualifications to apply for a certain job position. A resume is, most of the time, accompanied by a cover letter that only consists of target information required for the relevant job. This cover letter serves the purpose of drawing the attention of the recruiter towards the highlighted points of the resume which are best suitable according to the job description.
Many people get confused between CV and Resume. Keep in mind that CV and resume are two different terms. A CV is a general and lengthier document that contains detailed information about the applicant, and it contains the A-Z information of the job seeker. On the other hand, a resume is a specific, much shorter document of 1 to 2 pages which is highly concerning towards the target job.
CV is kept in chronological order i.e., the order of listing the most recent achievement on the top while the information on the resume can be shuffled to showcase the best information about the job applicant. This format of resumes is also called functional resume format.
Keep in mind that, whenever you are applying to some job, you need to customize the resume each time you are applying to a new job, as per the relevant job description. Consider that in general the last 5 years are most relevant for the employer. While, on the other hand, a general written CV does not need to be changed when applying for jobs. Since the resume needs to be highly specific about the target job, you need to make sure that resume writing is done in such a way as to catch the attention of the recruiter.
Is it resume or resumé?
A resume is pronounced as simple the word "resume" as it is. The word "resumé" is just written like this because of accent. These words differ from each other just based on accent marks such as commas or hyphens written on a specific word. In general, the simple word "resume" is preferred since the use of accent marks makes the word inconsistent with standard spelling rules.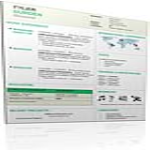 Are you a Professional Expat that is going to accept a new international assignment and who is looking for a fresh and visually appealing Expat Resume example?
How do I make a good resume?
Obviously, an n attractive resume will help you to stand out amongst the other job applicants. There are many resume maker websites that you can use for the purpose to customize a good resume. But you need to be careful about the contents of a resume.
There are multiple resume templates as well out there on the internet world. You just need to choose a good-looking and appealing one about which you think that it can make you stand on the top of all the job competitors. Below are listed some necessary elements of a resume that you must ponder upon before applying to a job post:
Choose a resume format:
There are multiple resume formats out there. The best of these resume formats is listed below:

Chronological:
A chronological resume format is one that includes the method of writing achievements in the most recent manner. This means you will write your achievements in the order those took place.
Functional:
A functional resume will list your achievements in such a way that best highlights your skills. This means that you write those skills on the top that are best suitable for the target job you are applying to and the remaining can be numbered relatively in descending order as per the job requirements.
Combination
A combination format means to include both the chronological and functional format in a resume for a job. Achievements and experiences are listed in a format that looks more appealing. But this format is not used much since it destroys the consistency of a resume and makes it look disordered.
These resume formats are adopted globally. The former chronological format is best suitable for some conservative fields of jobs, since it may be appealing to an aged resume reader. While the functional resume format is best for a creative and advanced job which requires you to be highly specific and more goal-oriented.
Make a notable Header:
After choosing your professional resume template and deciding about the suitable format, you need to start the actual work. The header of your resume must contain the below-listed information:
Your name
Contact number
Email address
Make sure that, your email address is professional with a recognizable name. Try making a fresh email in case you have a non-professional email address. Organizations that provide serious job positions prefer professionalism over fun and non-serious people.
Write Summary:
Keep this part of your resume the shortest and stronger. Your summary will depict your purpose in applying for the job. You may use this section for explaining your intent of applying to a specific job. But this portion is not a must-have. If you think that, your skills are enough solely to depict your talent, then this section may be skipped as well.
List your skills/experiences:
Mention your skills and experiences depending upon the best resume format you choose to write upon. Try to be more specific towards the job instead of being general. You can make this section as long as you want but since it is a resume and not a CV, you have to be more specific and choose the best ones among your list of skills/experiences.
Mention your activities
Write about the extra-curricular activities in which you participated in your life. Try to mention those skills on top that best relate your experience with the job description. It is recommended to narrate your social activities as well, as most of the companies prefer to choose an employee which has a diverse background. You need to depict yourself as a global interactive person with high social skills.
List your academic career:
Mention about the education you have received in the past years. You can decide whether to write about the percentile/CGPA or not. The only thing that matters the most is the field and degree. But if you have an extra bright academic career that made you receive huge rewards and awards, then it is a must for you to mention the percentage or CGPA in your resume.
Narrate your interest:
If you are really into getting the job, then try to relate your interests with the ones mentioned in the job description. Narrate in such a way that it catches the attention of the recruiter. Mention your hobbies and side jobs which you love to do and what experience you have gained in those fields as well.
List the awards:
If you received any awards either in the academic career or you made huge profits in the past job/company then mention those outstanding characteristics in this portion of your resume. This section is not compulsory since you can omit it if you have not received any awards yet or if you are a newbie seeking to learn and gain experience for the first time.
By following these tips one by one, we are sure that you will create a very detailed yet concise resume best suitable for the job. For improvement purposes, make sure to perform a check and re-read your resume after a few hours since it will help you catch your mistakes more efficiently. Apart from self-editing, you can always ask for resume help from an expert or some senior colleague. You can ask him to recommend you some valuable changes as well.
What should you not include in the resume?
As some specific terms are a must-have of a resume, there are also some terms that you need not write in a resume since these can have a negative impact on you in the eye of the recruiter. Below are listed those parameters which you must refrain from while compiling a professional resume:
Career objective
As you know that career objective is a highly general term, and you cannot mold it concerning the job description. So, we suggest not write this objective in your resume. For example, if you a writing a career objective that does not match with the job description and requirements, you are simply writing your incapability for the job.
Home address
Do not write your home address in a resume. Let us assume that if unluckily, your resume gets rejected and ends up in the hands of the wrong person then there can be a privacy issue regarding your residence. So, the best solution to avoid this privacy issue is not to mention the address in professional resumes.
References
Refrain from writing references in your resume. The recruiter knows that you got references for the job and he will for sure ask at some other appropriate time. Simply, a resume is not a proper document to mention unnecessary information.
Styled fonts
You need to stay professional. And professionalism in writing a cv resume means you do not have to write in the designed and stylized fonts. Make sure that your resume is easy and readable, and does not include any complex fonts.
Avoid jargons
Jargons are words that have a simple meaning but with a difficult word. For example, you are not advised to use the word "gibberish" when you can simply write "meaningless or nonsense". Jargon is a hidden meaning which gets most people in trouble to understand what you want to deliver. The recruiter did not ask you to prove your vocabulary test. Instead, he is more interested in your skills and experience.
Your picture
You are not recommended at all to attach your persona picture unless you are advised in the job description. If you attach it, it may lead to the discrimination you are making in the remaining applicants. That is why it is considered a best practice if you do not attach your photograph.
How do you end a resume? (header 1)
A declaration in resume format for job states that whatever information you have entered in the resume is valid and up to date. This means you are not manipulating any information and whatever you wrote about yourself is true and authentic. Writing such declarative information will have a positive impact on the recruiter.
We recommend you put a declaration at the end of a resume for a job since this makes your position stronger in the eyes of a recruiter.
Apart from writing the declaration, you can finish your resume with a closing salutation like best regards, high hopes, cheers, etc. Paying acknowledgment is never bad and it may help you have a +1 point in the resume evaluation.
The Internet offers multiple resume builders that will take your data as input and will give you a resume in the output. If you opt to choose a resume builder from the internet, then make sure it is professional and it doesn't spin your content.
We suggest that you must write your resume format in word so that it is easily editable for you and your resume proofreader as well. We have multiple resume examples available on our website so that you may have an idea about an expert-written resume. If you like this information, then make sure you give us a big thumbs up. If you have any questions or ideas about this blog, please write in the comments section. We will be happy to assist you.
Check out the portfolio of Resumes: