Flyer Template
Joe Gilbert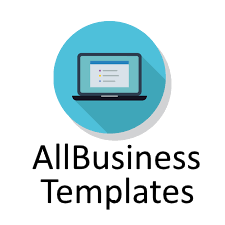 2/25/2023 12:57:37 PM
3/23/2023 5:14:27 PM
Creating strong marketing materials that support your marketing strategy, such as flyers or online promotion (banners, ads) are an important part of growing a successful business! But the contrary is also applicable. Consider every aspect of your visual identity thoroughly from the very beginning.

Because of this, we strongly urge you to take a look at our flyer and brochure templates, which certainly can attract the interest of your audience. No matter if the audience is your customer or management team, both will appreciate a good piece of writing or design. Flyer design can be useful to promote your business on Instagram, Facebook, Pinterest, YouTube, WeChat, Whatsapp, etc. By starting with this Word flyer template, you can produce the right document and you do not have to start from scratch.
Depending on the aim of your flyer, consider to include the following details in your flyer:
Company name;
Business description;

Headline;

Event ideology, purpose, mission, vision or quote;

Date, time, venue in case of an event etc.);
Origin of the event, project, business;
Values of the organization;
Why is this something to be interested in as a reader;
Organizer name and logo;
Partner organizer names and logo's;
Clear imaging that supports what to expect;

Details regarding the project, service or product;

Contact information.
Our Marketing & Sales document templates are offered in a variety of file types, including Google Docs, Google Slides, WORD, PPT, PDF, Google sheets, XLS spreadsheets, etc. You may simply alter the graphics, typography, information, and overall visual appearance of your document after downloading and filling in the blanks. You can finish it faster and reach your objectives more efficiently!