What to discuss in a full-service property management contract?
Having signed a Property Management Agreement will help to make sure a property management agency will arrange the facility services for your property as you like it. For your reference an example Property Management Agreement template: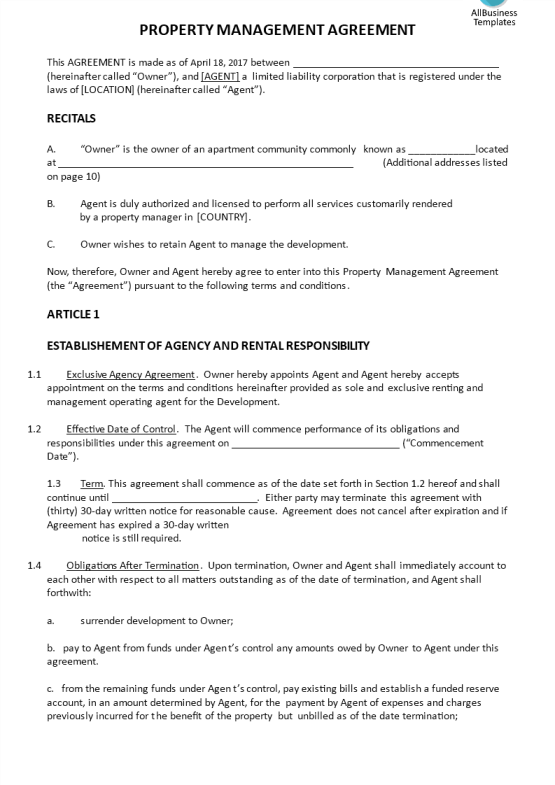 Download this Property Management Agreement template is if you are owner of a property and need a Management agreement
You can take the following into account:
Easy to contact via Whatsapp, Wechat, Line, Skype or email contact for all tenant maintenance questions and requests

12-24h response time between Owner and Tenant for questions

They perform exterior property inspections (for example monthly basis)

They perform interior property inspections (for example daily/weekly basis when short stay, or monthly basis for long stay)

Services, such as: providing new towels, blankets, cleaning, etc including inspections coming/leaving tenants

Fix and perform small maintenance requests (facilitation all service technicians for repairs and maintenance)

Calculation and Determination of the rental rate and estimate the rental accurate occupancy rate

Owner guidance for real estate purchases and sales or finding tenants

Owner guidance related to market conditions and local by-laws and property standards

Maintaining and Optimizing the interior appeal

Additional features they can help you with:
Screening of the Tenants

Providing accounting services

Preparation of legal works forms for Owner

Collection of the rental fee, and also not received payments on behalf of Owner, such as post-dated cheques

Creating advertising in order to market the property in an advertising medium

Using your these real estate templates will help you to improve your real estate business and property management for the near future.