Rejection Letters
Jenny Powell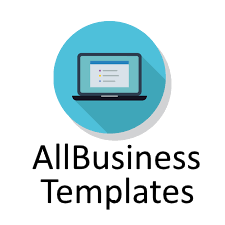 8/3/2021 10:25:23 AM
8/19/2021 11:01:44 AM
Whatever the reason is that you want to decline an offer, whether it's to decline a job offer, a project proposal, or simply a donation request, it's always important to respond in a proper way. When you write the letter, consider keeping the door open for future possibilities. Maybe the other opportunity, project, or job you accept is not the right fit.
For example, because the work requires you more traveling than you can accept, or due to salary, make sure that you are honest but also diplomatic. At some point in your career, you may have to decline an employment offer if the terms of employment or job description don't fit your career objectives, personal requirements, or interests. Rejecting an offer should be done with care, making certain the employer understands you have carefully considered the offer. It is unnecessary to go into your reasons for declining the offer.
Never act on the thought that you no longer need to be particularly courteous since you won't be working for this particular organization. People in every occupation have extensive networks; you never know when a thoughtless comment might come back to haunt you. In this type of letter, the bare bones should comprise:
Acknowledgment of the offer;
Sentence to show that you considered the offer;
Appreciation for the offer.
Every decline letter should respect the following principles:

Brief, preferably one page in length;

Clean, error-free, and easy to read;
Immediately clear about your name and the position you were offered.
Always use action verbs to describe your accomplishments, skills, and strengths;
Make sure to use the active voice which indicates that you completed tasks and demonstrated desirable behaviors. Since the passive voice can indicate that events happened with or without your active involvement;
Using common business letter format;
No copying of exact words/phrases from sample letters without checking the context;
Uses the correct name of the organization;
Reason for rejection, for example:

Due to Covid 19;
Due to personal reasons;
Due to low salary;
Due to long commute;
Due to illness;
Due to fact you received a better offer from another company.

Contact information including his or her full name, appropriate title, address, phone number, and/or e-mail address.
It's possible that you have had several opportunities and you received 2 or more offers. If you've received another, more generous offer, avoid mentioning the details of the best offer that you are accepting. Instead, focus on what you liked about the offer that you are turning down and end on a positive note.
We provide several types of rejection letter templates, which will help you to make a perfect one! Check out some of our Rejection Letters below: