Chinese New Year Ox 2021
Zachary Prescott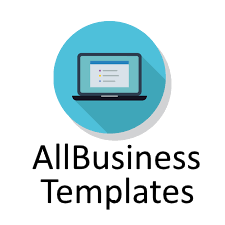 12/29/2020 1:45:24 PM
1/15/2021 10:43:58 AM
Are you looking for beautiful and inspiring Chinese New Year 2021 templates? Check out these Year of the Ox templates.
If you do business with China, you will have to make sure to anticipate on Chinese new year. This is also commonly known as the "Spring Festival" in modern Mainland China. This is the most important traditional festival and is celebrated at the turn of the traditional lunisolar Chinese calendar, which consists of both Gregorian and lunar-solar calendar systems. In general, the Chinese New Year starts anytime between the end of January and mid-February.
In the year 2021, the Chinese New Year is officially starting on February 12th, 2021, and ends on 31 January 2022. The festive season will last until February 26th which is about 15 days in total. As an official public holiday, Chinese people can get seven days' absence from work, from February 19th to March 7th, but most will celebrate longer.
In 2021 the Year of Ox (or Bull) is the celebration of Chinese Happy New Year on February 12th, 2021. Other animals involved in the Chinese New Year are Dog, Dragon, Rat, Ox, Tiger, Rabbit, Horse, Sheep, Monkey, Rooster & Pig. The Ox (Niu) is the second animal symbol in the 12-year cycle of the Chinese zodiac. The years of the Ox include 1937, 1949, 1961, 1973, 1985, 1997, 2009, 2021, and so on.
Personality traits Ox Zodiac:
People born in the year of the Ox hold conservative and traditionalistic personalities and are usually impress people with an image of endurance, are stubborn, cautious but hesitant, moody, honesty, and diligence and seldom fear hardships or difficulties. They are persistent but stubborn, according to Chinese zodiac analysis.
Core Strengths Metal/Gold Ox:
hardworking;
busy;
active;
popular amongst family and friends.
The Most Important Dates of Chinese New Year:


Chinese New Year's Eve: the day of family reunions

Chinese Calendar: 除夕 Chúxī /choo-sshee or 'getting-rid-of evening'

Chinese New Year's Day: the day of (close) family visits and New Year greetings

Chinese Calendar: 初一 Chūyī or choo-ee or 'first 1'


These Chinese New Year templates are all blank, printable and macro-free, and easy to edit. After modification, you can save these Chinese New Year templates according to your needs.
When celebrating the Chinese new year, be sure to check out and download these free Chinese New Year templates with the Chinese zodiac animal Ox theme now: