How To Make Sales Targets For The Coming Year?
Pearl Silva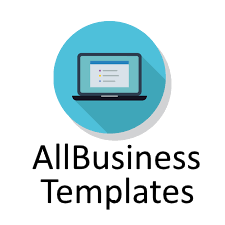 9/4/2017 6:31:45 PM
9/4/2017 6:45:35 PM
How To Make Sales Targets For The Coming Year? Improve your Company Sales Effectiveness and Check out our Sales Target Templates for Excel and Word now!
Find below our Free and Premium Sales Target Templates in Excel and Word. A sales target plan is an important tool to manage and grow your sales. By making a Sales Target Template you are forced to agree on sales goals and define strategies and actions for reaching those sales targets. Therefore, Sales plans are helpful instruments when budgeting for marketing costs, such as advertising or travel costs, identifying new sales markets, planning for staffing needs, and creating a timeline to reach the annual milestones.

Of course, making a sales target plan is just one part of the success you will have, and it requires more pieces of a puzzle when it comes to business planning and management.
To set a strategic goal and cover many bases at once, we're providing multiple sales templates below, all of which can be downloaded for free. In addition to a sales action plan template, you'll find sales word templates and planning excels to help visualize the sales process, making a sales forecast template for creating sales targets and projections, sales tracker and report templates for collecting important data, a pipeline for tracking contacts, and more.
Besides, on our website, there are plenty of promotion letters or sales email templates to professionalize your communication with potential customers. All of these free and premium templates are ready-made, easy to customize, and therefore they can be edited to more effectively meet your business needs.
Using a sales target template provides the tools you need to improve your effectiveness and efficiency, creating the necessary resources and time that you need for reaching business goals. A sales target template can also be an effective communication tool for sales and marketing teams when developing and working toward sales targets. Depending on the nature and scope of your business, some sales templates can also be included as part of an effective business plan. Using our Marketing & Sales templates guarantees you will save time, cost and efforts and helps you and your company to grow to the next level of success in your work and business!
Choose from these Sales templates in Microsoft Excel or Word format. Download these professional Sales template now!