Delivery Order Template
Zack Andrews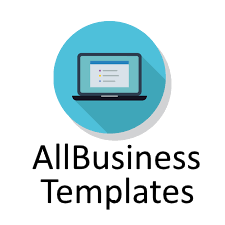 9/5/2017 6:36:03 AM
7/6/2022 11:47:13 AM
How to design a professional Delivery Order Form? Are you looking for Order Delivery Templates, useful when you are shipping goods to your customers?
What is a Delivery Order Template?
These are several kinds of templates that are related to Delivery of Orders. In general, they support the Delivery process. For example overviews of container packing information, that is proof that the goods or a package are sent to be delivered to the Customers. A Delivery Order has several sections to define the company details, brand, and logo. The Company address can be inserted automatically in Excel into the delivery note. A few other fields that need to be entered into the note are:
Order: Here you can specify the amount and helps to track the order in later stages
Order Date: This is where you can enter the date on which the order was placed
Delivery Note: Here you can enter the number of the delivery note that is being dispatched
Customer ID: Here we can enter the customer's unique ID
Dispatch Date: This is the date when dispatch is scheduled.
Delivery Method: Here you can specify the mode of delivery that is being used to dispatch the consignment like courier, cargo, etc.
Receiver or Shipping Address: Enter the address where the order needs to be delivered
Invoice Address: Enter the address where the bill needs to be sent or dispatched. This address can be different from the shipping address
Are you starting to ship goods to customers? In order to rapidly manifest your needs, you need to get a professional Delivery Order Template to ship together with your packages to your customers. This Delivery Order template will help you structure the important details in a professional way on your Delivery Order!
By creating Delivery Order notes, you are able to keep a copy of the goods sent to your customers.


For competent delivery of the order, most businesses utilized a delivery order template. This will not only deal with efficiency but also an easy work for you since you can process those orders at hand via online with a signature attached electronically. A Delivery Order Template is a specific kind of Order template. Using our business and logistics templates guarantees you will save time, cost and effort and helps you to reach the next level of success in your work and business!
Check out these Delivery Order Templates now! and download those that are applicable for your situation or provide a good starting point. They are available in several printable order templates for Word and Excel.