Drop Shipping Trends
Sebastian Jenkins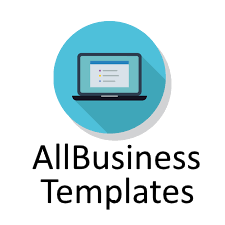 1/29/2018 5:49:54 AM
9/13/2021 12:54:03 PM
Drop shipping trends in
Drop shippers are always internet savvy persons, looking for the latest trends in order to stay ahead of the herd! What drop shipping products and trends do you need to know to stay on top?
Drop shipping favorites in 2021
1. Dogs' accessories
2. Dogs-themed gifts, decorations, and accessories
3. Wireless devices
4. Wearable devices
5. Smartwatch accessories
6. Antistress toys
7. Art materials
8. 100% cotton clothes
9. Sportswear
10. Makeup rhinestones
1. Shapewear
2. Phone Accessories
3. Athleisure
4. Maternity Dresses
5. Flame lamps
6. Minimalist watches
7. Backpacks
8. Portable LED Projectors
9. Night Masks
10. Makeup brush cleaners
Better data privacy and protection for drop shippers
Suppliers are based all over the world. The legal regulations are not the same in each country. China for example originally people's relationships are more worth than the contract (often they cooperate without a proper contract). However, in case of a patent or intellectual property issues, it's better if you are aware of your liability issues and you make the supplier liable for them. Therefore, always work with proper drop ship agreements, such as this one: Drop Shipping Agreement So… 2022 will be more about security for drop shippers!

New drop shipping tools!
New tech that supports to import products from more suppliers, for example from for Chinabrands and Banggood, If you use ShopMaster import and order products, you can get a member price offer.
Mobile phone purchases will grow more
As phones become each year a more popular source of information, and mobile wallets are easy to use and a generally accepted payment method. In fact, in the past smartphones have officially taken over computers as the top source of traffic for web shops and websites, and by the end of 2021, they're projected to be more than half of online purchases. Improving the user experience for mobile usage of your webshop is an important goal for 2021!
Crypto payment gateways
New trends in 2021 that happened during the Bitcoin Bullrun, are DEFI, NFT's, Crypto payment gateways. Many large tech companies, like TESLA, Paypal, Amazon, Facebook, Apple, are already involved in some way or are planning to add crypto payments to their services.
Better analytics will inform your decisions
As new technology becomes available, there will be more and more options to gather and analyze the data. This will help you to improve your insight into your website/e-commerce platforms. Real-time analytics is providing you the best Intel, and enables you to make the right decisions faster! These are not all the drop shipping trends that will dominate in 2022, but it's definitely providing food for thought!