Dropshipping 2022
Fernando Powell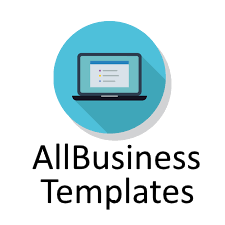 6/12/2019 4:37:09 AM
6/23/2021 5:02:53 AM
The year 2022 is promising for Dropshipping! Although a devastating Covid-19 pandemic has taken place and some countries are still in itsaftermath, the e-commerce industry had more growth than ever before. Dropshipping, the retail fulfillment method in which an (online) webshop (the actual 'Dropshipper') does not keep products in stock, and directly enables the supplier to drop ship the order to the end customer, gets more and more known.
Competition is heavy in the e-commerce market, especially on English Keywords. The faster Dropshipping businesses are growing, the harder people are shouting: "dropshipping is dead!".

Well, we can tell you it is not. 2021 promises to be a boom in drop shipping!
Obviously, it's not that easy, very often because it is done without having proper contracts in place between seller and buyer(s), but it's a trend to improve this, in order to make sure you keep the price the same, agree on legal consequences, returns, and reimbursements. The manufacturer/wholesaler/third-party then ships the order on your behalf directly to the end-customer who made the original purchase.
The fact drop shipping business model gains more ground might be the reason that many people say that Dropshipping is saturated. But of course, it's all about how you are selling those items. It's a marketing business, and therefore those who understand the principles of marketing and have the right approach will be the ones that are more successful. So in order to be successful in 2021, make sure you are willing to put all the time and effort into researching products and your market, build an awesome brand and visual identity, find the right partners to buy from or a network that will sell for you, and run well focused and researched marketing campaigns. This will help you profit more in 2021.
And don't listen to all the naysayers that say drop shipping is 'saturated'.
You imagine, the conditions to start a drop shipping business are very interesting for those creative and internet savvy young professionals who don't have the capital to invest yet. It offers the opportunity to start selling, without keeping a stock, anywhere in the world. Challenges are there, but any business comes with challenges.
Below are some popular drop shipping websites to check for your business:
1688
Ali express and Alibaba
Allbusinesstemplates
Allstarhealth
Amazon
Banggood
Bonanza
Buyincoins
Chinabrands
Costco
Dealextreme
Dhgate
Dropinthebox
DropshipperUS
Etsy
Fasttech
Fasttech
Flipkart
Gearbest
Geekbuying
ioffer
Jd
Kohls
Lazada
Lightinthebox
ltdcommodities
Miniinthebox
Opticsplanet
Overstock
Quora
Rakuten
Rosewholesale
Sammydress
Sears
Shein
Shineon
Snapdeal
Taobao
Tmall,
Tmart
Tomtop
Walmart
Wish
Wonify
There is a trend that people spend more time in finding their own drop shipping suppliers, who solely cooperate with them for their online marketing. Therefore you need to show you have a successful track record and arrange sufficient sales for the factory. It will require more IT work and skills, to make this successful, but it offers a unique position within the drop shipping landscape.
If you're new to drop shipping, you can check these links and learn everything there is to know about dropshipping. Also, make use of our collection of drop shipping templates: