Business Apology Letters
Rose Owens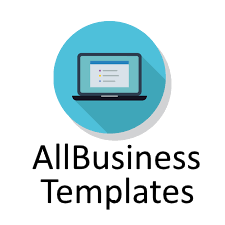 3/8/2021 7:12:55 AM
6/3/2022 6:16:01 AM
How do you apologize professionally in a business letter? We make many mistakes in our lives. Sometimes intentionally and sometimes unintentionally. Mistakes are part of life. People learn a lot from experiencing the lesson which they gain due to the mistakes and outcome of mistakes. No matter in business life, or private life, man is a puppet of mistakes. But just doing mistakes and living like this is not enough. To live a balanced life, a mistake must be followed by a mistake apology.
Below, we will guide you in detail about the mistakes which a man makes in his business life and what will be the outcomes and to-dos in that regard. We will also guide how you can write a business apology letter. So, stick with us to gain some valuable information.

To apologize is the human psyche and behavior. In our business lives, there can be many circumstances where there is a possible chance for a mistake to happen. We can create issues unconsciously that may do some harm to another person. So, to apologize for the mistake is the next step for compensation of the loss and remove the bad influence and confusion.
Apologizing for the troubles we made in business life, makes us feel quite easy and calm. But there must be a proper way to apologize from a business manager or some senior. We will provide you complete guidance about how to make an apology in business life. Keep reading to gain some valuable information.
What does an apology mean?
An apology means to feel sorry for any inconvenience which you have caused someone. It also means to feel regret over your unprofessional behavior and feel sorrow for the loss you have made to the business you work in. One must know a proper way to seek an apology adequately to maintain his/her position and behave like a responsible person. We are providing you some guidelines to write a sincere apology.
How do you apologize professionally?
If you have made a mistake in your work life and you are worried about the compensation, then this article might be of great help. We know that you can make such blunders and the first thing you do is not to panic and stay in your senses. Only this way you can think of making compensation for the loss you made. The first step of compensation is to seek an apology and offer the compensation which you think might be helpful. This apology should not be verbal. A verbal apology might seem unprofessional and less effective. A written apology must be made to the senior authorities whom you are answerable to for the business meetings. A written apology is written in the form of a letter. Below is written a proper detailed method to writing a regret note in business:
1.

Choose a clear and professional-looking format
A clear and professional-looking letter format is the first step to make a good impression. Since you have made mistake and this time, even a single bit is necessary for you to focus and gain your value back. So, we recommend that you look for a format that has proper sections with better readability. A clear thing is always a +1.
So, make sure you choose a professional yet clear and visible letter format. There is multiple apology letter format available on our website. You can also choose one of them since those are prepared by our experts after years and years of experience and deep research.
2.

Start with a clear subject line
A subject line is a line that represents the content of a letter. here, in this case, our subject line will be a "business apology letter". Or there can be anything else similar and short that depicts the purpose of the letter. Make sure that your subject line is clear and easily understandable. Do not skip this section otherwise the boss will keep reading the letter uninterestingly without knowing the context and you will not be able to recover your position in a better way. This is a most important section of a letter which should not be missed. A subject line is always written after the necessary letter requirements. The requirements are to mention the name of the recipient, and his work address, and some other related things. This is the most basic knowledge of letter writing and we assume that you are aware of all these terms.
3.

Make greetings in the start
The first impression is the last. Make sure you initiate the letter body with a good first impression. Its always appreciated starting with initial greetings before writing the main letter concern. A good greeting may be like asking for the recipient's health and better hopes of their success. There can be many more great and effective immediate greeting lines you can find on the internet. But make sure you slay in the first part of the letter with a good greetings line.
4.

State the purpose of your letter
After writing the initial greetings, write down the purpose of the letter in a brief manner. Although you wrote the letter purpose in the subject line, part of the letter body is also necessary and complimentary for you to explain briefly. State what made you write this letter. In our case since we are providing guidelines to write an apology letter, state here the incidence of mistake here. Mention and remind your boss what happened back then on a certain day and why you are writing this letter. This statement of purpose in an apology letter is often followed by the actual apology.
This part contains the actual content of the letter. This means the purpose of the letter is going to be executed here. But before heading straight towards the apology, accept all the blunders you have made. Instead of throwing the garbage to someone else, you need to be more realistic and accept the troubles you have made. This will make you look humbler and a sincere man seeking an apology. After accepting the loss, come to the apologies for the inconvenience. State that you feel regret and sorry for the troubles you have made to the business. Express your feelings and sorrows. Making an apology will raise your rank and status since you will look more responsible and realistic. Organizations always prefer such qualities and hence you can re-position yourself in a much better way.
6.

State the reason for your mistakes
After writing the apologies and sorrows, state what made you cause this trouble. You can write the confusions you have in your mind which lead you to this trouble and hence this way, you can clear yourself up. Make sure you do not blame someone else because it is extremely unprofessional and never appreciated at all. So, it is complimentary that you open yourself up here more clearly and make a true reflection of yourself instead of manipulating the fake reasons. Being realistic is always appreciated.
7.

Assure that the same mistake will not be repeated
Businesses and organizations will always expect you to not repeat the same mistake in the future. You need to make this fact sure to your boss by promising them that you will work with more focus and honesty so that the same mistake will not be repeated at all. This is a good step to re-secure your lost merit and position back in your business life. Assuring your full availability and a keen eye with a better focus will satisfy your boss and it will be ultimately like a promise and more of a vow for them that you will work harder to avoid any confusion. That is why this step is of much importance while narrating a business apology letter.
8.

Often compensation of the loss
State here that you acknowledge and accept the loss you have made to your business as the result of your mistake. After accepting the mistake, narrate how you can compensate for the loss. This is the most important step which you must not skip. Businesses will always accept the apologies of the person who makes the complete compensation of his mistakes and return a better solution. So, make complete research on how you will provide compensation for the loss you have made. This compensation can be for example: offering to work some extra hours without getting paid, or fixing the broken appliance on your own, etc. there can be many more examples but those will completely depend upon your situation and type of mistake. Again reminding that it is one of the most necessary steps to get your apology accepted by your boss.
After writing the main letter purpose, pay regard to the recipient for taking time out of his busy routine and giving him a chance that you will make the amendments. Write what you expect from them and mention again your sincerest apologies for the troubles. This will give you another +1 and help you secure your position back.
10.

Pay acknowledgments and end with greetings
Pay your acknowledgments to your boss and make a vow to now repeat the same mistake. End the letter with a greeting line followed by your signature and contact with the mentioned date.
These are some necessary guidelines that you should follow while writing a business apology letter. each of the mentioned steps is a must-have and you should not miss any of them. If you write keeping thee points in your mind, then we are sure that you will be able to turn a better and an effective apology letter.
What makes a good apology?
A good apology is an immediately effective apology, and it helps your get back your position and value in no time. A good apology is always accepted and there' no ambiguity in it. There can be multiple tips to make your apology more effective. Below are mentioned those tips and tricks which you can follow to make a good apology:
Accepting your mistakes
Providing an idea of compensation for the loss
Expressing your regret
Not to blame some other person for your mistakes
Explaining the true reason of the trouble
There can be many more catchy points to make your apology more effective. But all those points are individual and wholly related to your situation of trouble.
There is a letter of apology for bad behavior format available on our website. Our experts have jotted down some useful letters for your help and ease. You can download those letters and templates directly from our website. These letters are ready to be used with just one single edit as per your situation.
To make a summary of whole this discussion, we can say that an apology is always good and appreciated if you have committed some mistakes either intentionally or unintentionally. There are certain ways to mend the damage you have done. Writing an apology letter in such a case is a good option. We have mentioned some worthy guidelines which you can follow if you wish to formulate an apology letter on your own. There are multiple business apology letters and templates available on our website. You can choose any of them for your concern. But still, if you think of writing a whole letter on your own, then follow our guidelines to write a perfect and effective apology letter. if you liked our content and found even the least bit of it helpful for you, then do not forget to share it with your friends and family.
Check out these corporate apology letter templates: