CV Sample
Landon Reynolds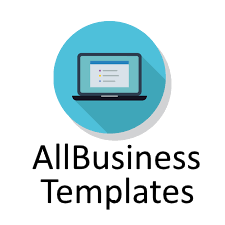 8/12/2017 9:25:17 AM
6/5/2020 6:11:45 AM
Are you looking for professional or creative CV sample templates to get inspired and improve your own CV?
These CV sample templates will benefit you in order to get the attention of the recruiters that are doing the selection for your dream job position. Make a good use of these templates, in order to improve the writing, layout or appearance of your Curriculum Vitae. Please note not every CV sample template is applicable for the position that you are applying for. It will be always good to ask at least two colleagues or seniors to give feedback on your crafted CV before sending it to the company, Human Resources - or Recruiter you are applying at. Besides these CV samples, also check out our website for great
Cover Letter Templates
to finish your job application.
We provide several kinds of CV sample templates, such as:
Expatriate CV

Modern CV
Ph.D. research CV
Creative Resume
Professional Resume
CEO CV
Actor CV
Dynamic CV
etc.

A common question we receive is the difference between resume and curriculum vitae. The short answer is that in English Canada, the United States and Australia the Resume is substantially shorter than CV. CV's can be used for a variety of reasons but most often to secure new employment or to proof experience in a project. (sales CV). A typical CV Sample contains:
a summary of relevant job experience,

education,

training & participation,

personal drive

etc.

These topics and more are covered in this professional CV Sample as well.
Please browse or search below for all CV sample templates that will suit your needs. Those CV templates will help you to kick start your future career a professional way! After downloading and filling in the blanks, you can customize every detail and appearance of your CV and finish in minutes.
Besides these CV samples, check out for other Job-related templates. You will have instant access to hundreds of free documents to help bolster your career, your job search, and your personal success. All of them are used by professionals in many spheres that include finance, marketing, ICT, IT, technology startups, sales, legal, accounting, investment banking, consulting, management, medical, healthcare, HR, real estate, outsourcing and others. These CV's are crafted by Recruitment or HR professionals, wisely structured and easy to navigate. Pay closer attention to the most downloaded templates for your career that will fit your needs. Download sample CV 's, or other CV related templates and much more....