Top Real Estate Investment Templates
Peter Liu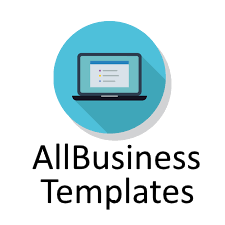 1/31/2017 1:17:16 PM
1/13/2018 3:59:22 AM
Did you know most rich people are earning most of their income with real estate? If you ask the rich, how you make most of your capital, they will tell you 'Real estate'! In real estate, money can be made if you make the right investments!

In case you have no idea where to start to make money with real estate, we can give you interesting guidelines. First, know it is not a problem if you are not familiar with the real estate business opportunities yet; every entrepreneur has to start from scratch! We are providing you lots of useful free or premium real estate templates to support you, your dreams come through! And please note... most real estate professionals are appreciating the quality of our templates!
Below we will discuss two strategies to make money with real estate: through real estate appreciation and through real estate cash flow.


Strategy 1: make money with real estate by value

A great way to make money in real estate is to take advantage of the appreciation of the real estate you own. Real estate is one of the most secure forms of investment because it contains a very stable value. This implies that real estate value goes up most of the time and only occasionally decreases in value. Here you really need to think long term. You will not be able to earn a lot of money within weeks with this property. To give you some idea about growth percentages: the value of real estate (medium sized houses) over the past 100 years rose about 7% per year (between 1913 and 2006), according to research performed in the Netherlands. The average annual return on the stock in those years was 5%. This is an incredibly solid value compared to other investments.
To earn a lot of money this way in real estate you have to be patient. The value of real estate will not always rise. When an investment some years depreciate in value is called volatility. However, the volatility of real estate is very low; this means that in the long term, the value of real estate will rise. Moreover, you can create much more value when you spread it over several years. So the more cost-effective process and allows you much more money in real estate a few years!

Probably now comes the question at you: "but when I have to invest in real estate" The most logical answer is this: when interest rates are low. Conversely, this means that you can buy better no property when the property market is peaking. Then prices have in fact tended to decline. Also, when you invest in real estate to take advantage of the appreciation you have to take into account the location and status of your property. When these two factors are in order, you'll have more money in the long term money with your real estate!
Strategy 2: Invest in real estate for cash flow
Another way is by making money by using it to generate cash flow. In short, your cash flow, the balance between the inflow and outflow of money. A good cash flow obviously has a greater inflow than outflow. Often the concept of cash flow is also used when it is passive, periodic income. This means you often receive money, for example, as an investment.
How can you now use real estate to optimize your cash flow? When we speak of "real estate", we refer to apartments, condominiums, town houses, etc. You can buy and later sell for a higher price. You can also keep the buildings as much as possible in possession and rent out (parts of) the building. This allows you to get rental income from your property. Since tenants usually pay monthly, you get a monthly fairly steady stream of money. This way to make money with real estate may sound simple, but there are a few points that you should consider it.
Please look around on our website for our real estate templates, we are sure you will appreciate the quality of our real estate templates!