Top 5 Gantt Chart planning templates
Peter Liu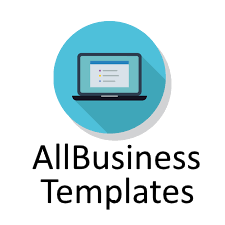 5/8/2017 7:26:17 AM
10/12/2018 7:05:43 AM
Is your company or start-up team looking for effective and efficient ways to plan ahead their operational activities?
Are you looking for Gantt Chart templates to create and share a visual planning
regarding a project or event you are managing? Or are you looking for effective strategic, tactical and operational planning templates to improve your companies efficiency and effectiveness? Download below our Gantt Chart planning templates in order to improve your personal or teams' performance in an effective way.
Gantt charts are very effective, among the best, project management planning tools to plan a project work breakdown structure in such a way that it can be executed by one person or one team together.

A Gantt chart is a specific bar chart type, which is created by Henry Gantt in 1910 and it outlines a project schedule in a visual way. Gantt charts outline the beginning and completion dates of the elementary components and deliverables of a project. The total of all elementary project components can be called "the work breakdown structure of the project".

Advanced Gantt charts additionally demonstrate the reliance (i.e., priority) connections between deliverables (which shows a liability as well for all team members). Gantt charts can be applied to show current project status by informing the percentage of successful completion of the project, and a vertical "Today" line can be implemented here as well.
Gantt charts are seen as a revolutionary technique when firstly introduced. Their specific outline is additionally used as a part of data management to communicate information to the project team and stakeholders. This Gantt Chart is just a template that can be hosted on the cloud or shared via e-mail. It is not Gantt Chart software, which is more advanced and complicated to use.
These ready-to-use Gantt chart Excel or Word templates are useful to plan your projects, by helping you to structure and plan your thoughts -as tasks or activities- on every detail and according to a timeline in a professional way! These Gantt chart planning templates are the perfect starting point to professionalize and streamline the development in your company. It helps you to create the foundation and you just have to bring in your own data to make it a suitable document that you can share with your workers or colleagues.
These Gantt Chart templates will help you and your team to reach the next level of success in your work, education, and business. You can check out the following Top 5 Gantt Chart templates: