To Whom It May Concern...
Fernando Powell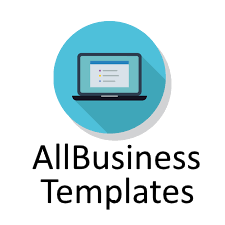 7/3/2017 6:06:24 AM
6/18/2022 12:32:21 PM
Are you looking for the perfect general public letter or announcement to send to a broad audience? How to write a 'to whom it may concern letter'? Browse through our general letters and announcements below, and get inspired immediately!

"To Whom It May Concern" is often a letter or announcement salutation that addresses a large audience it's aiming at. It is commonly used in business correspondence, such as Press Releases, Memo's, Open or public letters, etc and when you don't have a specific person to whom you are writing, or you do not know the name of the person to whom you are writing.
So,when you cannot find the exact names to whom the letter is addressed to, then you can use "To Whom It May Concern." However, there are also now other options that can be utilized to start such an announcement letter. Besides, you may consider writing a letter without any salutation. If you want to use an alternative text instead of 'To whom it may concern than these are suitable alternative openings when you don't know the person's name (yet) to write it to.
Dear sir or madam,
Hello,
All,
Dear,
Gents,
Ladies,
Dear reader,
Dear Hiring Manager,

Dear Recruiting Manager,

Dear Hiring Committee,

Dear Search Committee,

Dear HR Manager,

Dear Human Resources Representative,

Dear Personnel Manager,

Dear Customer Service Manager,

Greetings,

Hello,

Re: (Topic of Letter),

See below for when and how to use "To Whom It May Concern," and for examples of alternative salutations to use when writing letters. A general public letter is used to announce a message that is meant for a large public audience. We provide several kinds of general announcement letter templates that will professionalize your way of communication towards the audience.
Using these 'to whom it may concern' general announcement letter templates guarantees you will save time, cost and efforts!