Public restroom cleaning checklists
Peter Liu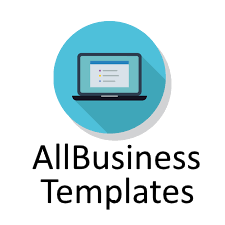 1/30/2018 9:51:04 AM
8/22/2018 2:14:05 AM
Looking for Cleaning Schedules suitable for public restrooms, washrooms, toilets, etc? Check out our Cleaning Schedules in Word and Excel that will perfectly suit your needs.
Cleaning your public restrooms is very important! In order to rapidly manifest your cleanliness needs in the restrooms, you need to get professional schedules that keep track on the restroom cleaning activities on a daily basis.
These cleaning templates are intuitive, ready-to-use, easy-to-modify and structured in a smart way. will help you to structure the cleaning activities and to ensure regular and proper cleaning in an ordered fashion way. It can be used for writing down notes, details regarding the time schedule, which parts need to be cleaned and by who.
These restroom cleaning checklists will help you to manage your cleaning staff. They include clear supervisor inspection moments as well to show a sense of authority. Cleaning personnel needs to sign off each row and state what item has been cleaned or has been stocked.
By providing you these Public Restroom Cleaning Schedules we hope you can save precious time, cost and efforts and it will help you to make the facility management of your public restrooms or toilets easier!
In general, the following needs to be included in Public Restroom Cleaning Checklists:

Check stock of toilet paper;
Check stock of paper towels;
Check stock of soap;
Check stock hand lotion;
Check stock of feminine hygiene;
Check stock of air freshener;
Wipe sink and fittings;
Wipe mirror;
Check and wipe toilets;
Pick up litter;
Empty bins;
Mop floors.
Our collection of online public cleaning schedule templates aims to make life easier for you. This Restroom Cleaning Schedule Template in Excel is Check our collection of Cleaning checklists, suitable for public restrooms, washrooms, toilets now: