Sales Letter
Teresa Franklin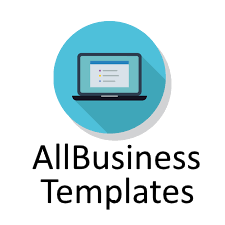 1/29/2019 3:26:15 AM
6/18/2021 6:45:38 AM
How to write a strong Sales Letter? Check out these sample Sales Letter templates and impress your Customers instantly with professional sales letters!
Great sales efforts can make a business! However, the opposite is also true. Therefore, it's important to take your sales serious right from the start. The way you present yourself to your customers or clients is important. It can even be critical if a potential customer decides to proceed with your offer, based on positively received opinion regarding the documents (templates) that you are sending to them. Therefore it's important to communicate in a professional manner to your customers. Certainly, take your time to compile, edit and review your communication towards customers. A Sales Letter is a very significant part of it.
Strong sales letters will enable you to capture your audience's attention, no matter who you will send it to. After downloading and filling in the blanks, you can easily customize e.g. visuals, typography, details, and appearance of your B2B or B2C Sales Letter.

Adequate communication is essential, in order to have truthful and accurate information exchange and to make the business grow. There are a few basic requirements and guidelines for a strong sales letter are the following:
Write the content as if you are the customer, imagine like you are your own customer or customer-of-your-customer;

Immediately clear about your company, introduce products/services in an attractive way and highlight your strengths;

The structure is standard: introduction, body, and conclusion, but you must apply AIDA principles (Attention – Interest – Desire – Action);

Use a comfortable to read conversation style;

Use headlines to capture the attention of customers and get readers interested;

Use short clear sentences and compose the text in short paragraphs;

Brief, preferably one page in length;

Edit and re-edit your text until it's satisfying for 110%;

Clean, error-free, and easy to read.
Consider the following when you draft a follow-up message to your existing customers,


Plan and keep track of your last and future communication;
Prevent feeling being too pushy or annoying:

Consider the advantages of an email and phone call;
Build towards less formal communication channels;
Each meeting should be meaningful, and you need to provide new, correct, and valuable information;
End each conversation with a clear result and action point for the next step;
Make sure you do not follow-up too often and check with customer if they appreciate the frequency;
Be assertive and persistent;
If you do not know the answer, don't lie, just explain you need to double-check it first;
Work the company, not the prospect;
Know when it is time to quit the meeting, don't repeat the same message twice.
Therefore we invite you to check out and download our basic or advanced sales templates. They are intuitive and in several kinds of formats, such as PDF, WORD, etc. After downloading and filling in the blanks, you can customize every detail, typography, font size, and appearance of your sales letter and finish in minutes.
If you need a great sales letter and you can't do it on your own you should use letter templates. Our Sales Letter templates guarantee that you will save time, cost and efforts and enables you to reach the next level of success and to grow your business!