SWOT Analysis Templates
Michele Torres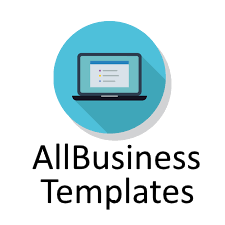 2/21/2023 4:36:43 AM
2/21/2023 6:23:03 AM
How to perform a SWOT

Analysis that gets results

?
A SWOT analysis is an important part of strategic planning and it's helping to determine a company's:
Strengths;
Weaknesses (or Limitations);

Opportunities;

Threats.

Below SWOT Analysis worksheets include the basic list of these four elements:
Strengths: characteristics of the business, or project team that give it an advantage over others. Some of the strengths on the list in this template:
reputation in the marketplace;

expertise at partner level;

services from existing branches;

staff experienced in the end-user sector.


Weaknesses (or Limitations): are characteristics that place the team at a disadvantage relative to others
Some of the weaknesses on the list in this analysis:
too little sales or account;

customer lists are not checked;

no direct marketing experience;

downtime and slow systems and processes.

Opportunities:
external chances to improve performance (e.g. make greater profits) in the environment

Some of the opportunities on the list in this template:

little competition decisively;

the market is open to innovations;

export is possible;

more suppliers on the market.


Threats:
external elements in the environment that could cause trouble for the business or project

Some of the threats on the list in this template:

small competitors that invade the marketplace;

very difficult to interpret market signals;

seasonal sales;

reputation increasingly dependent on sustainability;

distribution channel in jeopardy.


Internal factors: the strengths and weaknesses internal to the organization.

External factors: the opportunities and threats presented by the external environment to the organization.
When you start analyzing the internal and external elements of a business that can lead to make a successful strategy to accomplish the organizations' objectives. Don't reinvent the wheel every time you want to perform a SWOT analysis. The steps to do a SWOT analysis in company are as follows:
Determine the advantages of your business: Start by identifying the advantages of your business. This could be anything that gives you an edge over your rivals, such as a trained workforce, a well-known brand, cutting-edge items, or devoted clients.
Analyze the weaknesses of your business: List the shortcomings of your organization next. Everything that puts you at a disadvantage could be one of them, including old technology, a lack of resources, subpar management, or a weak brand.

Determine the opportunities for your business: Search for external elements that can support the expansion or profitability of your company. It might be anything that offers a chance for growth, such developing markets, shifting consumer preferences, or technological advancements.
Determine the threats to your company: Look for outside influences that could hurt your company or reduce its profitability. Everything that poses a risk, including competition, economic downturns, shifting rules, or natural calamities, could be one of them.

Examine the mentioned criteria and assess how they effect your firm as you analyze the SWOT analysis. Determine which of the criteria can be changed if you want to succeed.

Create a strategy: Using the knowledge from the SWOT analysis, create a strategy to deal with the important factors.

Focus on building on your strengths, overcoming your weaknesses, leveraging your opportunities, and mitigating your threats.

Review and update: As your company grows and develops, be sure to periodically evaluate and update your SWOT analysis. This will enable you to stay current and make sure that your selections are always well-informed.
These SWOT analysis templates come in different lay-outs, with different kind of text and formatting as a starting point, to help make a professional SWOT analysis. By using a strong SWOT analysis template, you can be guaranteed to save time, cost and effort and you will certainly get results! It comes in various formats, such as XLSX spreadsheet, Google Sheets, Google Docs, Docx, PPT, Google Slides, PDF format, is ready to be tailored to your personal needs. Check them out below: