Reference Letters
Zachary Prescott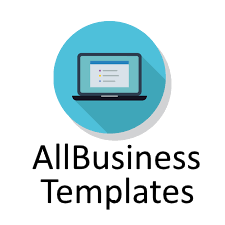 5/18/2023 6:24:34 AM
6/2/2023 5:47:16 PM
Reference letters serve a variety of purposes, and these slides describe the different types of reference letters and the information that should be included in one. It is essential to have strong references who can attest to your abilities if you want to clinch a job offer.

How to write a personal reference letter?
Depending on your situation, you might want to send your resume, transcript, or anything else that will help the person writing the letter describe you accurately. It's okay to include information about the company and the job you're applying for. Ideally, a recommendation letter shouldn't be longer than one or two paragraphs; it indicates the author doesn't know you well or doesn't fully endorse you. Make sure it's brief and doesn't go over one page, so it's not too long. Writing a letter often starts with an introduction to yourself.
An author should describe his or her relationship with the candidate in a sentence or two. If the writer has worked with or knows the candidate for a long time, it is usually helpful to know that. If you have any details about the applicant's employment history, you should confirm them here:
The applicant's job title and role within the company. Indication of the current role or position, whether it is full-time, part-time, or temporary. The period of time when the person was employed. It is imperative to judge a candidate's skills and qualities in the third paragraph. This includes possible characteristics such as drive, enthusiasm, attention to detail, or leadership ability. If you are applying for a specific job opportunity, your cover letter must describe your experience, qualities, and skills. A recommendation letter usually concludes positively with a statement indicating the candidate is a good fit for the job. Also, it is important for the writer to include their contact information if the writer is interested in receiving further correspondence about the candidate's application.
What to avoid when writing a personal reference letter?

Keep your letter formal: Write it in a businesslike manner. The candidate should avoid making jokes, using slang, and speaking casually.
An applicant should avoid revealing information about their race, political ideology, religious beliefs, nationality, marital status, age, or health that is not relevant to the application.
Make sure the letter looks professional by avoiding spelling mistakes, sloppy writing, and typos.
How are professional references different from character references?
PROFESSIONAL REFERENCES
An effective professional reference letter should provide details about your work performance and indicate your skills, abilities, and experience that best qualify you for the position. Professional letters of reference should discuss the applicant's job performance, punctuality, teamwork, experience, and work ethic in addition to the applicant's personality. Professional references typically come from former or current employers, colleagues, clients, vendors, supervisors, or anyone with first-hand experience who can recommend you for a job.
CHARACTER REFERENCES
An individual's personality, character, and overall abilities are discussed in a character reference letter. The applicant's previous employment history is not specifically mentioned in a character reference letter. The applicant's skills, abilities, etc. usually aren't matched directly to the position for which the letter is written. Referencing focuses on a general overview of traits and abilities rather than specifics about the job requirements.
Do's and Don'ts for reference letters
Effective reference letters can be an asset, while poor reference letters can be detrimental. In order to secure professional reference letters, remember these Do's and Don'ts.
Do's of reference letters:
Make sure the person recommending you knows you well enough to make a good recommendation.
Request recommendations from employers, professors, school administrations, and anyone else with first-hand knowledge of your skills and experience.

Send an email rather than asking for the recommendation in person.

You should explain the reason for needing a reference letter to the letter writer.

Your letter should include specific skills, experience, and qualifications.

After the reference letter writers have written you a letter, send them a "thank you" note.

If you need to use the letters again in the future, ask permission to keep copies.

Don'ts of reference letters:
It is better to act sooner rather than later. In the shortest possible time, secure reference letters.
Request accurate information and don't accept secondhand information.

Forgetting signatures is never a good idea. •

References shouldn't be chosen based on a person's title. Find someone who can verify firsthand how you are qualified for the position based on your experience, skills, and abilities.

Do not hesitate to ask for as many references as possible. If you are qualified for the position, please submit the letters that demonstrate your qualifications.

Don't forget to say "please" and "thank you." References and recommendations can be invaluable.
Alternatively, also have a look at these
Letter of recommendation
templates here. Check out and download the best reference letter for your purpose here: