How to write a Press Release?
Pamela Kelly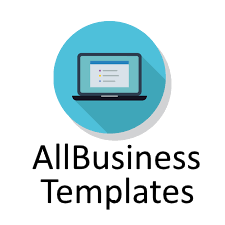 6/10/2017 12:04:43 PM
10/9/2022 2:19:06 PM
When you are writing a company press release, it requires your upmost attention. There is only 1 time to make a first impression, and Press Releases are the most important way to announce news or product launches. Having a professional Word or Google Docs press release template can inspire you to write your best PR release ever. That Is what we try to achieve at least.

There are some considerations to keep in mind when you want to write an impactful press release. Such as the following:
What is an official press release definition: a statement prepared and distributed to the press by a public relations firm, governmental agency, etc.
The press release templates on our website are valuable template if your company wants to make a public announcement. Great tips and writing suggestions for an effective press releases:
Step-by-step:
Find a newsworthy angle that relates to a trending topic;
Be very creative with creating an appealing press release headline, however, keep it factual and very clear and have it summarize your total release;
In your first paragraph be sure to clearly explain your point of the release;
Respect the KISS Principle: Keep It Simple Stupid;
Describe why this is newsworthy release and introduce essential details of the product, service, etc;
Provide a supporting context;
Never forget to include your company name, contact info, release date;
Include inspiring quotes from famous people or experts;
Lead into the reader's next steps;
Keep it short and attractive; not more than 1 page and maximum of 500 words;
Involve a local angle to get local area press coverage;
End with your disclaimer.
You want the press release to be around 300-500 words. Sometimes services you use to get your release to the public will charge extra if it is over 500 words. So, make sure you keep it short. Not only will this save you money, but getting your point across in a more clear and precise way will help readers to understand your point better. We provide several kinds of Press Release templates that are suitable for those who are working in the Public Relations department of their company.
Please scroll below for PR templates that suit your needs. Those PR Press Release templates will help you to kick start to make a professional impression with your audience! After downloading and filling in the blanks, you can customize every detail and appearance of your PR template and finish in minutes. Once it's finished you can submit your press release via press release distribution companies, press release distribution sites or local press. Examples include Business Newswire, Dow Jones Newswire, Marketwire, PRNewswire, etc.