CyberSecurity Standards
Fernando Powell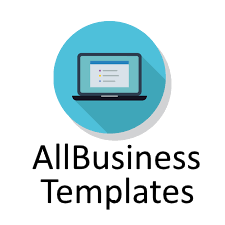 7/23/2022 10:59:23 AM
10/5/2022 6:36:26 AM
Scared of getting hacked? Or you have just been hacked? What are the ways to implement cyber security?



It's a nightmare scenario, but it happens to people every day. Your company or personal information, your financial information, your photos, confidential quotes, NDA's, invoices, contracts, all are now copied and widely available for the highest bidders.
All of it is now in the hands of someone who you don't know and who you can't trust. But it doesn't have to be this way.
There are steps you can take to protect your privacy and keep your information safe. And one of the best things you can do is to make sure that the websites you use have strong security standards. When you use a website that has strong security standards, you're making it more difficult for hackers to access your information. And that's a good thing.
What are IT Security Standards and how can they help protect your IT systems and data privacy?
There are several IT cybersecurity systems and standards available to help you improve your company data privacy security. We put 40 fit-for-purpose IT cybersecurity standards and documents in a toolkit that allows you to do a proper implementation of a IT Security System.
The document(s) are easy to modify and can be downloaded directly after purchase: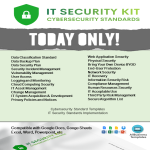 What are important IT security standards? What are useful ways to implement cyber security and how to prepare for a Cybersecurity Audit according IEC, NIST, ISO27001:2013 standards? Download this IT CyberSecurity Kit? Download this IT standards kit now.
Check out our collection of this IT Cybersecurity document templates kit that can help you to comply with several IT Security Standards and control objectives.
This set of documents exist of
40 documents
to implement IT Security Compliance in your organization, such as:
IT Security Gap analysis
IT Security Audit Checklist
Data Backup Plan
Data Security
Security Incident Management
Vulnerability Management
User Access
Logging and Monitoring
Cloud Computing Security
IT Asset Management
Change Management
IT System Acquisition & Development
Web Application Security
Physical Security
Bring Your Own Device BYOD
End-User Protection
Network Security
IT Recovery
Information Security Risk & Compliance Management
Human Resources Security
IT Acceptable Use
Third-Party Risk Management
Secure Algorithm List
Data Classification Standard
Etc
The full list of documents, organized in line with the ISO/IEC 27001:2013/17 standard are listed in this free
IT Security Roadmap
: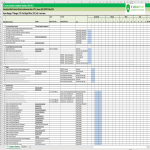 How to implement CyberSecurity in your organization? What are the ways to implement cyber security? Download this IT Standards Roadmap if you are working on IEC, NIST, ISO27001:2013 or other control objectiv
Check out our collection with newly updated IT Security Kit Standards templates, including policies, controls, processes, checklists, procedures and other documents.
For example according to ISO27001:2013, PCI DSS, FINRA, Cyber Essentials (UK), or NIST standards?
The full list of documents, organized in line with the ISO/IEC 27001:2013/17/etc standard are listed below: